LSI announces their new AXM5500 family of products, partnered up with ARM-based hardware
LSI partner up with ARM for their new AXM5500 family of products.

Published Tue, Feb 19 2013 10:11 PM CST
|
Updated Tue, Nov 3 2020 12:24 PM CST
LSI have come out today announcing their latest AXM5500 family of products, which feature the first high-end ARM-based multicore for mobile networking equipment. This new family of products from LSI will help mobile companies and service providers get out of the mess they're in right now with the ever-increasing mobile market.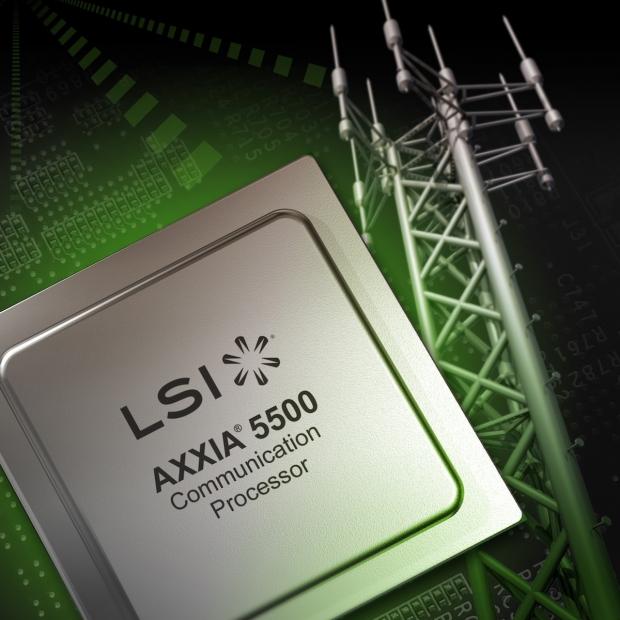 The growing trends in the mobile market right now are expanding quickly with the 4G LTE adoption, and as this grows, LSI's help is going to get noticed more and more. Better network intelligence will bump heads with big data, and this needs to have a product to help it - enter the AXM5500 family.
It might not seem like we need it, but streaming video, music, games, social networks and the countless other things we do over mobile networks is always increasing - but network bandwidth and server hardware needs to continuously be upgraded in order to not be congested.
LSI's new Axxia 5500 family is a powerhouse, featuring the first high-end ARM multi-core communication processor. It's also the first fully coherent 16x ARM A15 multi-core. Another first is the product instantiation of ARM CCN-504 QoS-aware low-latency coherent interconnect. The Axxia 5500 is capable of autonomous packet processing of up to 50G through its Virtual Pipeline technology.
Integrated Ethernet Switching gets cranked up to 160G, and the Axxia products are a family of pin-compatible derivatives, with the first products being the 16-core part - AXM5516, and the 12-core part - AXM5512. Samples of these devices should arrive in early Q3 2013.
LSI's AXM5500 family provides up to four times the control plane performance over the previous generation, and 2.5 times the data plane performance over the previous generation. We're looking at it being baked onto a 28nm process, too. LSI have worked closely with ARM to define requirements and optimize interconnect for networking applications.
Related Tags