Top 5 things to expect with Sony's possible announcement of the PlayStation 4 this week
Sony should announce their next-generation PlayStation 4 this week, here are some things you should

Published Sat, Feb 16 2013 10:29 PM CST
|
Updated Tue, Nov 3 2020 12:24 PM CST
Are you getting excited? I'm a huge fan of PCs, but next-gen consoles are always exciting and they should push the bar of games up much higher since games are developed on consoles and ported on PCs.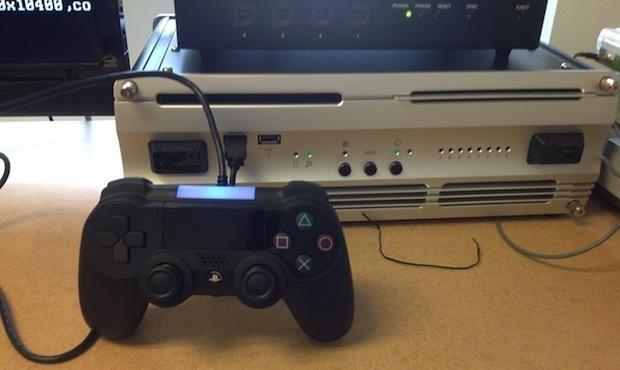 What should we expect from the next-gen console from Sony? Sony are holding an event this week where they've said we'll "see the future" - most people, myself included, are expecting an announcement of the PlayStation 4. If this is true, here's some things you should expect from the PS4.
5.) Price. This is one of the most important parts of the PS4. The original PlayStation 3 launched for $600, where we saw 60GB included. The PS4 should hopefully hit the $300-$400 price, and include 500GB of storage. We should hopefully see a decently fast HDD inside, or some form of flash storage - maybe 64-128GB of SSD to help the OS feel snappy.
4.) PS4 launch games? Launch games are going to be important this time around, more so than any launch of any other console ever. It's a harsher economy this time around and mobile devices have come out since the current-gen consoles to rule consumers' wallets. We're going to need to see some seriously awesome launch titles, where I hope to see Grand Theft Auto V, The Last Guardian, The Last of Us and maybe a few others - Battlefield 4, maybe?
3.) Cloud-based gaming? This is relatively new news, but it's being reported that the PlayStation 4 will stream games in real-time over the Internet. This is thanks to Sony's acquisition of cloud-based gaming form Gaikai, which saw Sony throw $380 million at them in July of 2012. This would be a very new direction for next-gen gaming and could see a real push toward a full digital platform.
2.) New controller? We've seen the new prototype PS4 controller, which has fans of the PlayStation brand up in arms. Will it work well? What is the LCD for? Will it have Move integration? Will the PS4 controller be faster for FPS games?
1.) Next-gen hardware. As a hardware enthusiast, this is the part that excites me the most. We should expect an all-AMD system, with an eight-core processor, Radeon GPU and some serious grunt for next-gen games. Because it's a Sony, we should hopefully expect 4K support as Sony have 4K UHD TVs available. I expect nothing less than 4K @ 30fps from the PS4, but we should see a default of 1080p @ 60fps (with AA, AF enabled).
This should give the PS4 a huge jump on current-gen consoles, and the struggling Nintendo Wii U, it's Japanese rival. It will also pump it up to current mid-range PCs that are more than capable of 1080p @ 60. We should expect a serious leap in texture quality, as current-gen consoles are constrained in multiple areas stopping them from having high-res textures.
Expect a huge graphical leap with the PS4, but let's hope it's not all graphics and we see some innovative titles from Sony and their partners. Not long to go now folks, expect some huge PlayStation 4 coverage from us during the week!
Related Tags