If you are a media junkie and a computer geek like me, you have most likely heard of XBMC, the Xbox-born open source media center software. Also if you are like me, you have used XBMC for years to shuttle your digital media from servers to televisions. Then like me, you will be glad to hear that XBMC has released a "user friendly" version of the XBMC app for Android.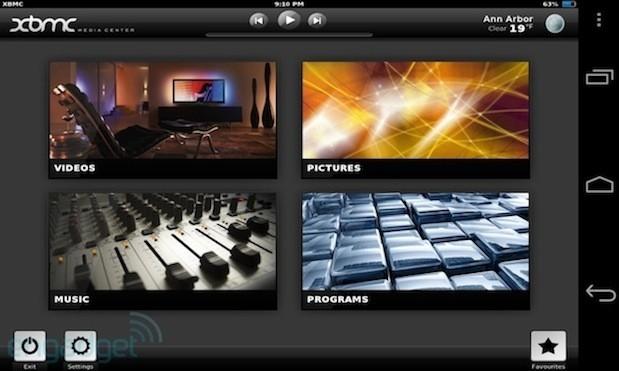 While we have had access to the official app for a while now, it has been complicated to get working properly on most Android devices, leading to hours of frustration for not so tech savvy users. XBMC has announced that a stable, user friendly version of the app is now available for download. Details on how to get everything up and running can be found here.
This is especially exciting news for Android based set to box owners because it completely negates the need for a dedicated HTPC at each TV if you want to run XBMC. I own a Pivos XIOS DS Android box and have been using the PLEX app while a more stable release of XBMC for Android comes out. Making things even cooler is that XBMC will now sync up with my existing PLEX server and populate all of my media content into the XBMC interface.