Google looks to patent laser keyboard, possibly for use in Google Glass
Google patents using lasers to project a keyboard for entry, could be used in Project Glass.
Published Thu, Jan 17 2013 7:28 PM CST
|
Updated Tue, Nov 3 2020 12:25 PM CST
Google's Project Glass is quite an interesting project. With every new project, new challenges arise. For instance, developers will have to cope with figuring out how to enter data into the glasses without a keyboard. This is where a new patent by Google could come in handy. Pardon the pun.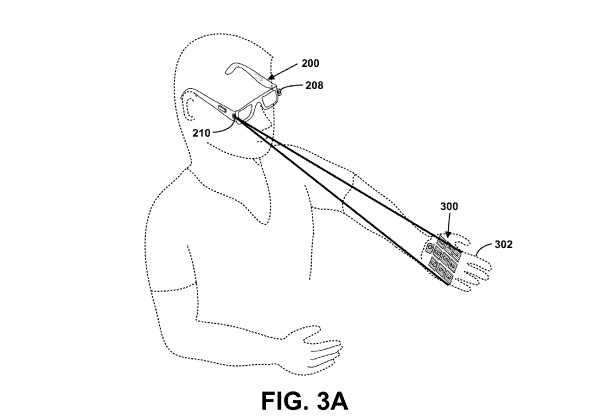 Google's patent uses a laser to project a keyboard onto the user's hand, which can then be articulated by gestures. Patent 20130016070, "Methods and Systems for a Virtual Input Device," is the patent in question. Of course, as we warn with all patents, just because they have applied for it, it doesn't mean it will make its way into a product.
The hand can either be used as a touchscreen or the camera can recognize hand gestures, allowing input by two different methods. It would help solve the problem of input into a device that doesn't feature a physical keyboard. It would also be pretty sweet since it uses laser. We still have a good amount of time before Glass releases to the public, so it's definitely possible it will show up in the final product.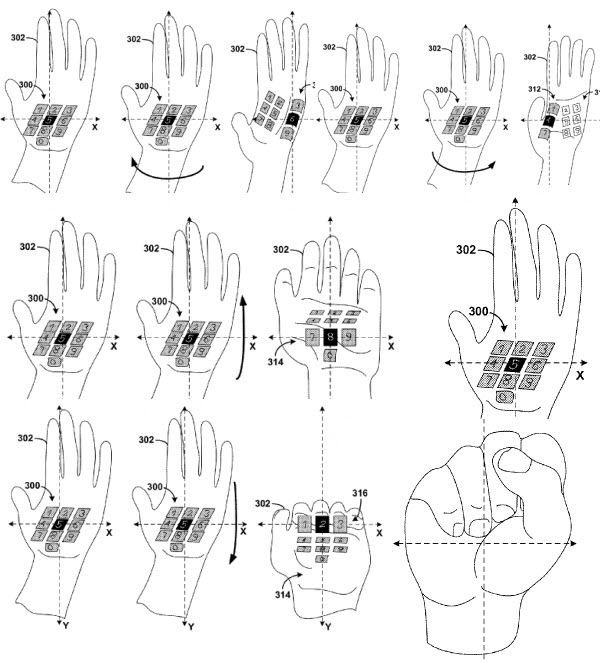 Related Tags