A second battery-related fire causes the FAA to ground all Boeing 787s in the US
FAA grounds all Boeing 787s after a second battery-related fire breaks out.

Published Thu, Jan 17 2013 1:56 AM CST
|
Updated Tue, Nov 3 2020 12:25 PM CST
The Federal Aviation Administration have announced that all Boeing 787s in the US are to be grounded after yet another lithium-ion battery failure has caused a fire in Boston following one in Japan.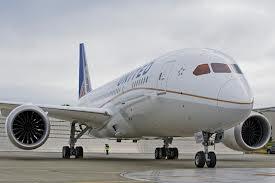 Just hours previous, a 787 had to make an emergency landing in Japan after a fire broke out on the aircraft and had smoke filtering into the cabin. The FAA will now run an investigation into the 787s to ensure that the batteries are indeed safe for the planes to be operational again.
On January 7, a fire broke out in a 787 at Boston's Logan Airport, preventing the plane from taking off. Today's announcement comes just days after the FAA launching an investigation into the Dreamliner's design, manufacture, and assembly. The investigation is set to look over the various issues the 787 has faced over the last year since it first took into the skies.
These issues have involved cracks in the cockpit window, oil leaks within the engine, various computer-related issues and the latest battery-related fires. There are only six operating 787s in the US before the grounding took place today with all of them operated by United Airlines. There are two more airlines in Japan, and five other airlines across the world that have 787s in their fleets. The FAA has alerted all of them of their grounding notice, so we should see other civil authorities grounding their 787s too.
Related Tags