The Empire State Building wants you to be the one to choose the official standard of colors for its new LED tower lights. The lighting system designed by Phillips Color Kinetics, allows customized lighting schemes from a pallet of over 16 million colors.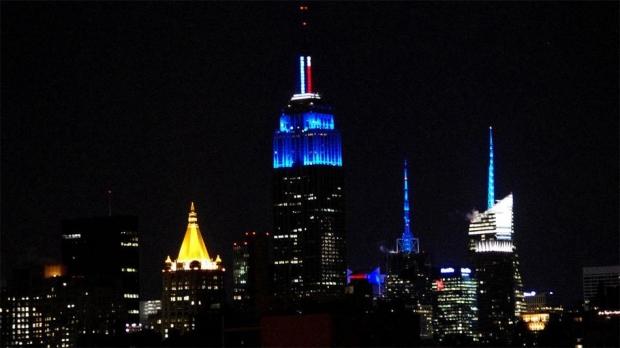 Starting tonight through Jan 20th the building will be shining a different shade of the same color on each of its four faces. The colors red, orange, yellow, green, blue, purple and pink will be used giving you a total of 28 choices. Those interested in helping choose the colors can head over to the buildings official Facebook page to cast your vote.
The Empire State Building often uses its lighting to celebrate or highlight certain events. In case you're wondering, @esb_lights is an unofficial Twitter account that explains the meaning of ESB's lighting on any given day. The final seven colors will be announced the week of Jan. 21, 2013.