CES 2013 - Our own Trace Hagan and Chad Sebring had the idea earlier today to drop a new Corsair Survivor 16GB pen drive from their hotel room in Las Vegas at CES 2013 to see if the drive would actually survive. What else do you do when CES is over? Have some fun!
As you can see in the video above, it was a big drop for the fairly weighty device, but it did indeed survive. Chris Ramseyer was on the ground clearing the area for safety. He straight away plugged in the drive to test it, and it popped up in Windows and showed the data which was saved on it before the drop.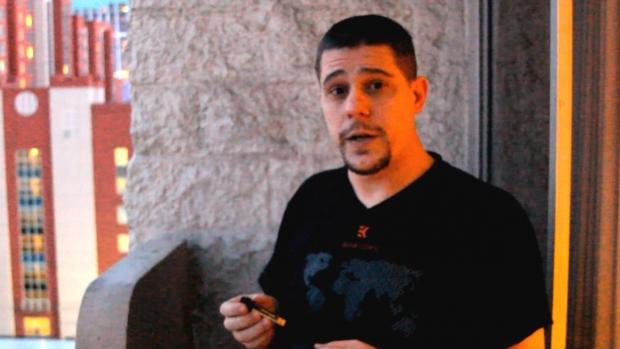 Tomorrow Trace Hagan is going to attempt to take the test a little more extreme - stay tuned for another video if all goes to plan!