CES 2013 - The Samsung SSD Angels, made popular by their videos on YouTube, made an appearance at CES 2013. The Angels first appeared in Europe where they popped up at events to swap out notebook mechanical drives with Samsung SSDs. The swap is free to those willing to take the plunge.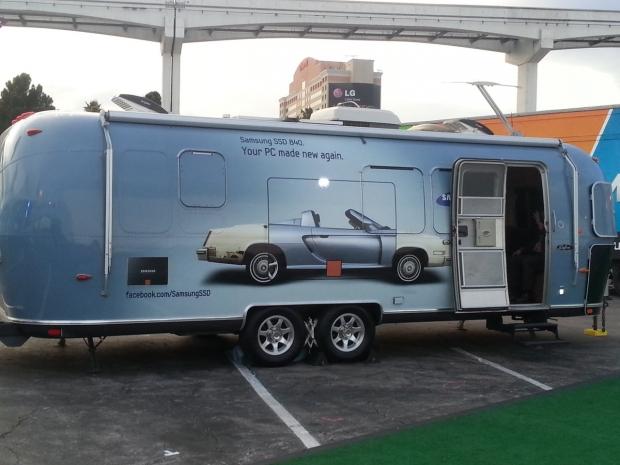 The tour trailer, decked out in Samsung marketing has all of the goodies that make the transformation possible.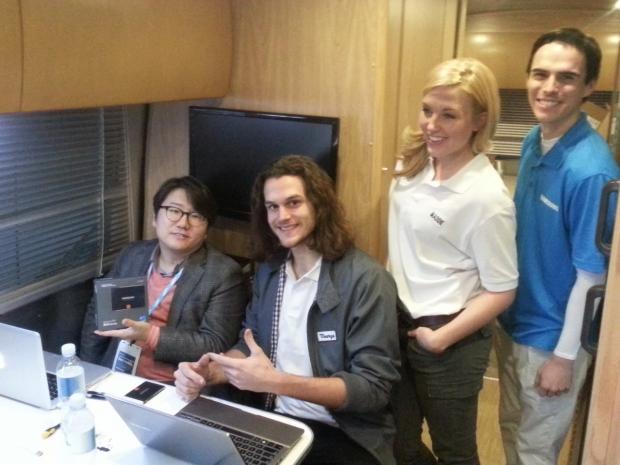 We popped in to see the Angels in action. On our visit they were updating the notebook of a passerby and he seemed very happy. If you are in the Las Vegas area grab your notebook and come to the Convention Center. The SSD Angels are located outside of the show floor, by the giant registration tent in the front parking lot.