SATA Express enters the ratification process, will arrive later in the year
SATA-IO pushes SATA Express standard into the ratification process.

Published Sat, Jan 5 2013 4:25 AM CST
|
Updated Tue, Nov 3 2020 12:25 PM CST
The Serial ATA International Organization (SATA-IO) has announced that SATA Express has begun the ratification process. Firstly, if you didn't know about SATA Express, it's the specification that will standardize PCIe as an interface for client storage. Secondly, if you didn't know who SATA-IO are, they are the industry consortium that are dedicated to "sustaining the quality, integrity and dissemination of SATA technology".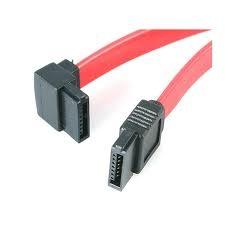 SATA Express entering the ratification process is big news, as this process is the last one before it will be available to the general public in the next version of the specification which is expected to be completed sometime this year. The new standard will enable an ecosystem for client storage which will see SATA and PCIe solutions fuzed together which will usher in a new low-cost solution for the next-generation of SSDs and hybrid drives.
PCIe technology is capable of speeds of up to 1GB/s per lane in the client space compared to SATA's current technology which is limited to just 0.6GB/s (SATA 6Gbps spec). Mladen Luksic, President of SATA-IO, has said:
SATA-IO members have worked together to create the SATA Express specification to bring the scalability of PCIe to client storage. This industry-wide effort has made a new level of performance available to client applications and enables connectivity to SATA Express enterprise hosts via the SFF-8639 multifunction connector.
Related Tags