Corsair unleash next-gen Vengeance gaming keyboard and mice
Corsair's next-gen Vengeance gaming keyboard and mice are now here.

Published Tue, Jan 8 2013 8:10 AM CST
|
Updated Tue, Nov 3 2020 12:25 PM CST
CES 2013 - Corsair are unstoppable today, announcing the next-generation of their awesome Vengeance lineup of gaming peripherals. Not only that, but current owners of the Vengeance 2000 wireless gaming headset will receive an upcoming free software update which will give them Dolby Headphone 2.0 7.1-channel surround sound support - not bad for free, eh?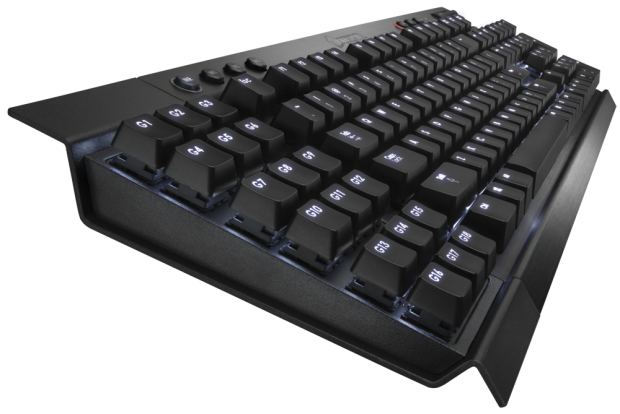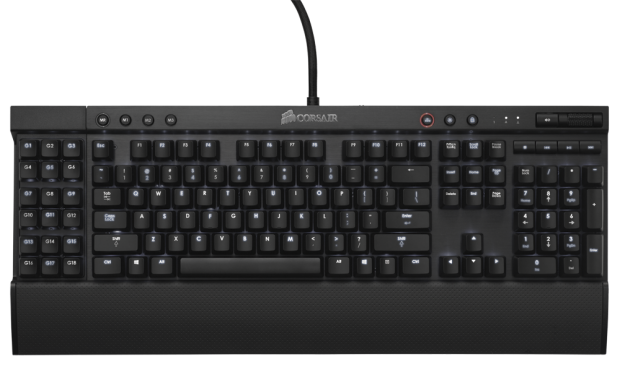 First off we have the Vengeance K95 Gaming Keyboard, which the team at Corsair have started with the innards of the K90 keyboard and added a "never-before-seen level of precision, technology and styling". The Vengeance K95 is the most advanced keyboard in the Vengeance gaming lineup. The K95 sports a black anodized brushed aluminum chassis with some sexy white LED lighting and has been upgraded to the Cherry MX Red key mechanical switches on every key on the keyboard - including the function and macro keys.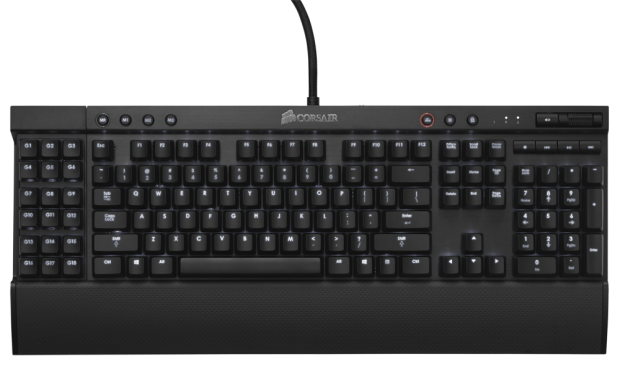 Each key on the Vengeance K95 is individually backlit which gives some supreme customizability options, with the overall backlighting capable of being adjusted over four levels of intensity. Corsair's Vengeance K95 also features 18 dedicated macro keys that can be customized through the included software, or on-the-fly with both macros and lighting profiles stores on onboard flash memory. The Vengeance K95 wraps up keyboard awesomeness with full anti-ghosting, 20-key rollover and a 1ms reporting rate.
Corsair have also rolled out the Vengeance M95 and M65 gaming mice which both sport an ergonomic aluminum unibody chassis and come with an Avago Technologies ADNS-9800 LaserStream gaming sensor. This sensor sports 8200 DPI and gives a 30% boost in tracking resolution versus the last-generation of mice. Both mice also include new ruggedized, high-precision button switches for rapid triggering and solid durability. Both mice are also capable of on-the-fly resolution switching, programmable lift detection, a high-mass scroll wheel, and PTFE glide pads.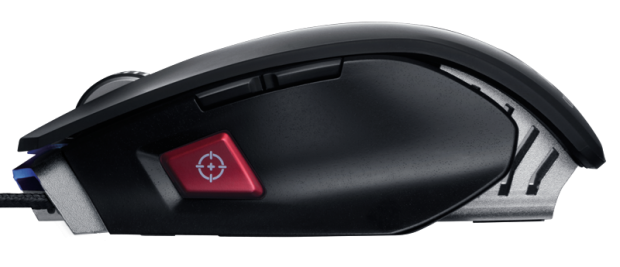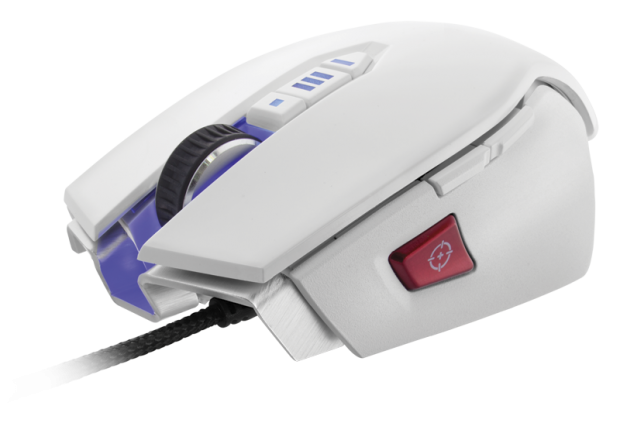 When it comes to specifics, the Vengeance M95 is aimed toward MMO gamers with 15 fully programmable buttons, on-board flash memory which is capable of storing up to six profiles that can be switched on-the-fly. Software is included which allows gamers to manage their macro keys, on-board profiles and sensor settings. The Vengeance M95 will come in both Arctic White and Gunmetal Black.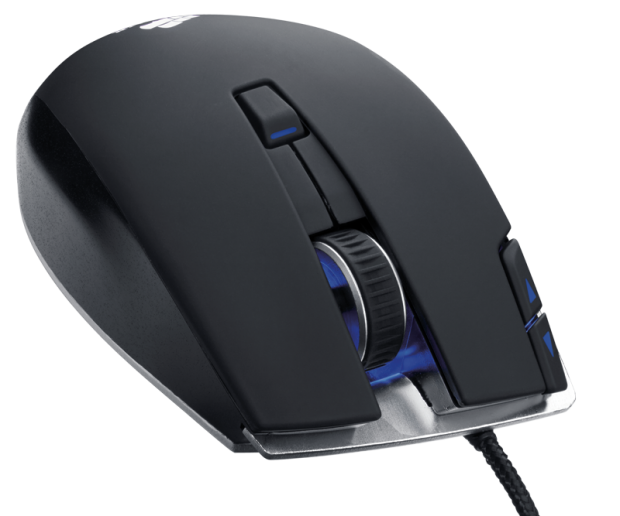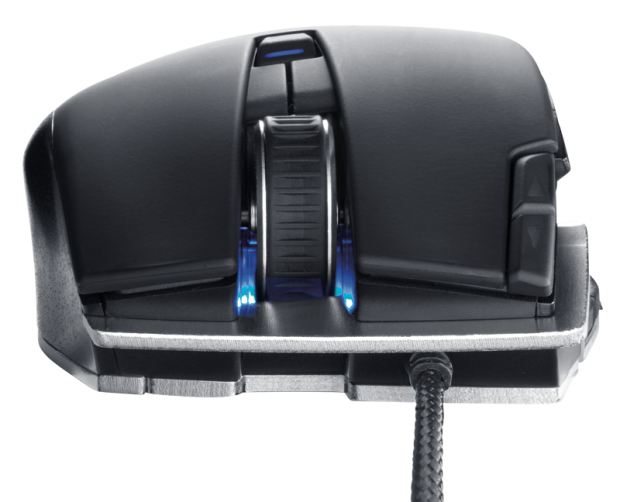 On the flip side, the Vengeance M65 is designed for first-person shooter fans, coming with an innovative Sniper button which gives FPS gamers an instant toggle for fast movement, high DPI-resolution mode down to a high-precision mode for accurate, sniper-like gaming. The Vengeance M65 comes with an aluminum body and has an adjustable center of gravity which allows gamers to balance the mouse to their preference. The Vengeance M65 comes in three colors, Military Green, Arctic White and Gunmetal Black.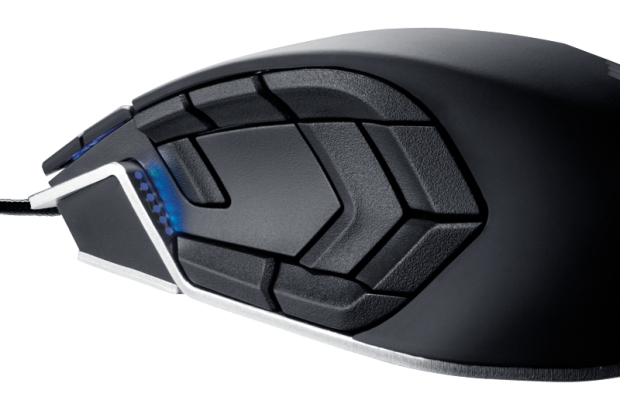 Second to last, we have the Vengeance MM600 Dual-sided Gaming mouse mat, which as you may have guessed from it's name, is a double-sided gaming mouse mat. The MM600 arrives in a solid piece of 3mm-thick aircraft-grade aluminum which provides gamers a flatter, more rigid surface to game on. The included no-slip rubber corners also help to stop slippage from those intense gaming sessions.
Each side of the Vengeance MM600 Dual-sided Gaming Mat features a high-quality polymer surface that has been "tuned to deliver distinct glide characteristics". The smooth-texture side is designed to provide a perfect high-speed glide, while when flipped over onto its heavy-texture side, it will give you improved control.
The Corsair Vengeance M95 and M65 mice along with the MM600 mouse mat will become available in January with a suggested retail price of $79.99, $69.99 and $39.99 respectively. The Vengeance K95 gaming keyboard will arrive in early spring and should come at a suggested retail price of $149.99.
Related Tags