I'm sure most of you heard about that satellite that was launched into space by North Korea. Most of the developed world is upset at the country for this missile launch as many believe it was actually a test of a ballistic missile and not just to put a satellite in space. However, it looks like that satellite may now be broken.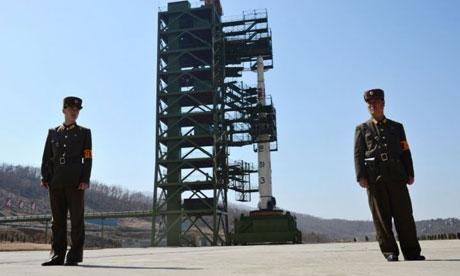 "It's tumbling and we haven't picked up any transmissions," said Jonathan McDowell, a Harvard astronomer who tracks global rocket launchings and space activity. "Those two things are most consistent with the satellite being entirely inactive at this point."
The reason for failure isn't immediately clear, though it appears as though the onboard systems have failed. "It's clear that the rocket part of this mission worked very well for the North Koreans," Dr. McDowell said in an interview. "They ended up in the right orbit. But the preponderance of the evidence suggests that the satellite failed either during the ascent or shortly afterwards."
The satellite should not fall to Earth or cause any massive havoc, according to scientists. The satellite was said to be carrying a camera to observe Earth, which requires the satellite to be rock-steady, something it clearly isn't.