SpaceTT: Man last set foot on the moon 40 years ago today
Today marks 40 years since man last walked on the moon.
Published Fri, Dec 14 2012 2:36 PM CST
|
Updated Tue, Nov 3 2020 12:25 PM CST
40 years ago today, the last men to walk on the surface of the moon blasted off and headed for home. Apollo 17 was the last of the Apollo missions to the moon, a feat we have not ventured to repeat since.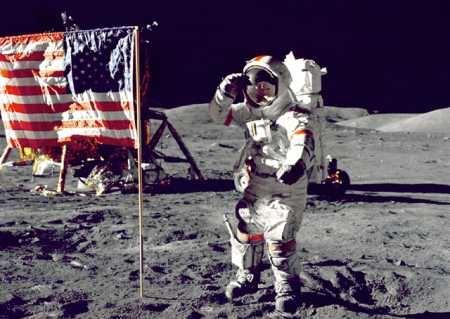 After three days exploring the Taurus-Littrow lunar valley, Apollo 17 astronauts Eugene Cernan (pictured above) and Harrison Schmitt lit the engine on the upper (ascent) stage of their lunar module "Challenger" and launched off the surface at 5:55 p.m. EST (2255 GMT) on Dec. 14, 1972. The word "Ignition" which was voiced by Schmitt was the last words ever spoken by man on the surface of the moon.
Schmidt was also the first geologist and professional scientist to fly on an manned NASA mission. Eugene Cernan, commander of the mission was the last human to leave a footprint on the surface and with his words "Lets get off" an era came to an end.
The Apollo 17 mission rounded out six lunar landings for the USA and brought back the last 244 pounds of lunar material which included 741 individual moon rock and soil samples and a deep drill core with material from 10 feet, below the lunar surface.
Notably, among the Apollo 17 lunar samples was a small but unique cache of orange soil, which was confirmed later as microscopic glass beads and fragments formed during volcanic activity on the moon.
Related Tags