Thanks to a bit of collaboration between Google, NASA, and NOAA, everyone can now browse around the Earth at night using Google Maps. All of the typical controls work just like they do in Google Maps and the image is built on top of Google Maps. If you zoom in too far, you'll see the normal Google Maps.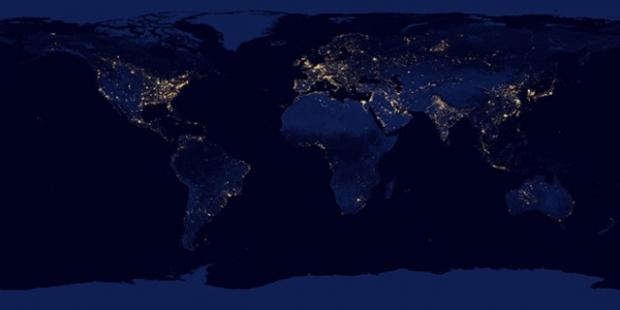 The image is from the same angle as NASA's Blue Marble photo and is composed of imagery taken over nine days in April 2012 and 13 additional days in October 2012. According to NASA, "It took 312 orbits to get a clear shot of every parcel of Earth's land surface and islands."
It doesn't look like an official Maps feature, and Google hasn't indicated any plans to make it such. If you want to check out the awesome map, or maybe what your city looks like at night from above, you can head over to Google's website and scroll around.