I've just come back from a 2 hour drive with my family to see my niece for her 7th birthday, and between getting home and going out again to drop my wife off to a friends house so they can go to the J Lo concert (ugh), I thought I'd sneak in some weekend news - little did I know I'd stumble across this bad boy.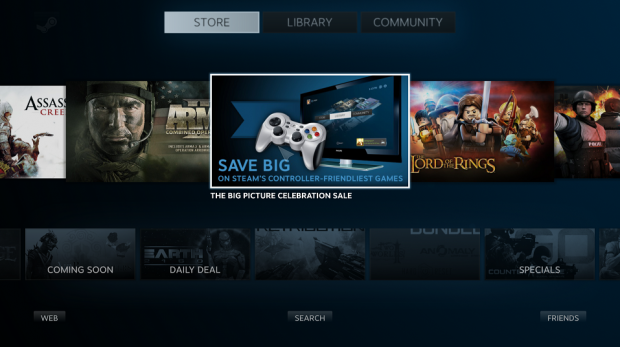 As soon as I read the article, the inner-kid in me got incredibly excited, so here we go. At the VGA's on the weekend, Valve's Gabe Newell confirmed that you'll be able to buy a living-room-friendly PC package next year that will be a competitor to the next-gen consoles from Microsoft and Sony.
You might know I'm a little bit passionate about Valve, as I really think they're about the only company that can firstly, save PC gaming and secondly, change gaming in general. Gaming right now is stuck in this pathetic cycle where developers have all but abandoned high-end, or even now mid-range systems, and run off to the consoles. We see yearly releases of the same games (COD) and we don't really get anything exciting anymore.
Valve's now confirmed console is set to change all of that, with Newell telling Kotaku:
I think in general that most customers and most developers are gonna find that [the PC is] a better environment for them. Cause they won't have to split the world into thinking about 'why are my friends in the living room, why are my video sources in the living room different from everyone else?' So in a sense we hopefully are gonna unify those environments.
Valve's console would be a PC-like device, pre-loaded with Steam (and I'm presuming Valve's own OS which is what Big Picture is a huge part of). This device would compete directly with next-gen consoles from Microsoft and Sony, and in my opinion, will be a much better choice. The game library for Steam will absolutely dwarf the consoles - even if they have backward compatibility.