It seems as though Apple's stock just isn't catching a break, and that's caused one trader to get into some hot water. David Miller, a previous trader for Rochdale Securities, Stamford, was just arrested today over claims that he committed wire fraud back in October.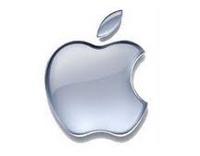 The FBI say that Miller purchased 1.625 million shares of Apple stock, worth roughly $1 billion, on October 25, the day Apple was due to report its quarterly earnings. Now, that's all perfectly legal, except for the fact that he used the brokerage's money. He expected stock prices to increase and was planning to pocket the profit.
As we all know, Apple stock hasn't been doing the best lately, and October 25 was no different. Stock prices decreased and his employer lost roughly $5 million over the trade. He explained it away as an honest mistake, saying he meant to purchase 1,625 shares, not the 1,625,000 shares that were purchased.
"As alleged, this defendant orchestrated the unauthorized purchase of approximately $1 billion of Apple stock in a fraudulent get-rich-quick scheme that backfired, causing massive losses for his employer," stated U.S. Attorney Fein. "I commend the FBI, with the substantial assistance of the SEC and FINRA, for its rapid response and for bringing this defendant to justice. The U.S. Attorney's Office and our many partners on the Connecticut Securities, Commodities and Investor Fraud Task Force are committed to protecting investors and the integrity of American capital markets."