Mujjo's leather touchscreen gloves offer full compatibility with style this Dec.
Mujjo has announced it will be offering leather touchscreen gloves this December.
Published Wed, Nov 28 2012 7:46 AM CST
|
Updated Tue, Nov 3 2020 12:26 PM CST
As the Android and iOS flame wars continue on an hourly basis, there's one thing we could all agree with: our fingers are freezing when using our phones in the winter. Temperatures below zero and using touchscreen phones don't mix as having your delicate fingers out for too long can result in some seriously cold digits.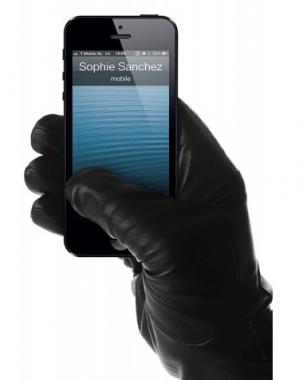 Touchscreen-compatible gloves have been available for for years now, but what if you want to use your phone while outside of the classiest of classy parties and cotton gloves would look silly? Then you may be interested in Mujjo's Leather Touchscreen Gloves.
Yes - these are leather gloves that are compatible with touchscreen devices. Mujjo has infused its nanotechnology into their leather gloves while still keeping the integrity of the gloves in tact. Unlike other gloves that give users the ability to use their smartphone with just their first and middle fingertips, Mujjo gives its glove uses the ability to use all of their fingertips and even the palms of their hands.
If you're in the market for touchscreen-compatible leather gloves, which I know right now is a rare combination, then you can pre-order Mujjo's Leather Touchscreen Gloves at their website for $167.92 with orders shipping out on December 12th.
Related Tags