Intel's Haswell could be the end of the road for upgrading your CPU
Intel Haswell, the end of the road for upgrading your CPU?

Published Mon, Nov 26 2012 10:36 PM CST
|
Updated Tue, Nov 3 2020 12:26 PM CST
For as long as I remember, I've loved having the ability of upgrading the CPU in my computer - back in the days of the original Pentium (and even before that), and the glory days of the Celeron 300A - the option was always there, but it could have its days numbered.
According to a report, starting with Intel's Broadwell generation of processors, Intel will only offer mainstream desktop CPUs in BGA packaging - killing upgrade options, and hurting PC makers. Starting with Broadwell, Intel's CPUs will depart the current land grid array (LGA) and micro pin grid array (PGA) packages, and only offering chips in ball grid array (BGA) form factors, just like their Atom processors.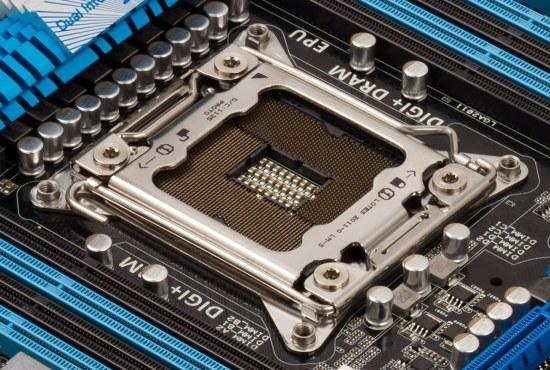 Japanese site, PC Watch, has said that the Haswell processors might be the last desktop chips arriving in LGA packaging. This would mean you won't be upgrading your CPU anymore, with no way of changing the CPU on the motherboard when this happens. It all begins with Broadwell in 2013, where all mainstream desktop processors being made available in BGA.
This might not sound like a threatening move by Intel, but by doing this - you're going to receive a CPU physically soldered onto your motherboard. This is no easy feat, and will be done in very sophisticated manufacturing facilities. Maybe we're going to see a throwback to the old school days of physically modding your motherboard or CPU to achieve something better - or an upgrade in this case.
The market is pushing toward low-power chips, so Intel will offer Broadwell-based chips in various Broadwell multi-chip modules. These will sport Broadwell CPUs featuring an integrated memory controller, graphics core and more. Also included will be Wildcat Point input/output controllers, with various thermal design power envelopes - which we should see in 10W, 15W and 47W/57W.
Related Tags