Check out these James Bond-like assassin tools that really exist
Check out three North Korean-built assassin tools that were disguised as normal objects.
Published Mon, Nov 26 2012 3:32 PM CST
|
Updated Tue, Nov 3 2020 12:26 PM CST
We all know that the governments of the countries around the world have some pretty deadly weapons and really cool spy gear, but the only stuff that we have seen is older devices, usually from the cold war. Today, CNN has gotten an exclusive look at three deadly weapons that were carried by a North Korean assassin.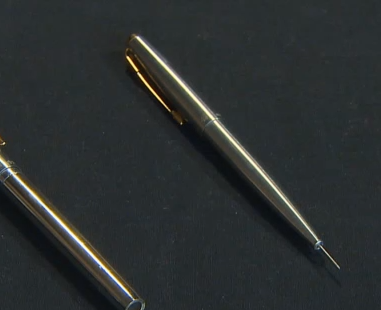 As you can see above, the weapons don't have anything that really makes them out to be weapons. Two of the devices were disguised as Parker ball-point pens, and the third weapon was disguised as a flashlight. The first pen device contained a poison needle that would have caused muscle paralysis and then death.
The second pen would fire a bullet that penetrated the skin. Once it had entered the body, it would release a powdered poison, which would kill the target. The final weapon, the one disguised as a flashlight, held three bullets that were shot out of the front of the device. During testing, South Korean officials found it to be accurate and deadly.
These cool assassin devices are made by North Korea, a country that isn't quite as high-tech as the United States. If things like these exist there, imagine what the United States government has.
Hit up the source link to see a video demonstrating the devices and an interview with a South Korean investigator.
Related Tags