It looks like Sony are really pushing their new 4K TV, the XBR-84X900 Ultra HDTV - which is set to not leave first adopters twiddling their thumbs without 4K content when they drop over $20k on a new 4K TV. Ray Hartjen from Sony jumped on the company's blog to address some consumers concerns over the new 4K resolution-specific features that will ship with the new TV.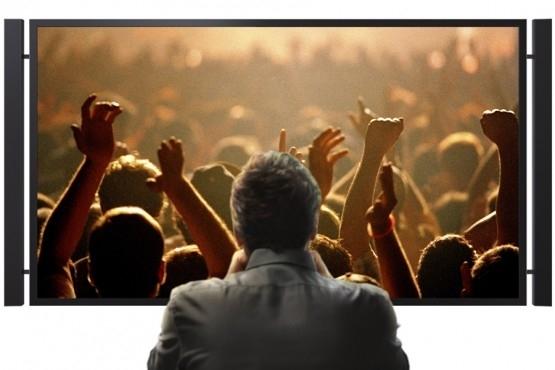 The new TV will feature three chipsets that will help give the X-Reality PRO picture engine the extra juice it requires to upscale today's programming to close to 4K quality, this includes even your collection of current Blu-rays that you already own. It does get better, much much better - in that the new Sony XBR-84X900 Ultra HDTV will include the world's first 4K Ultra HDTV delivery solution.
The new TV will come pre-loaded with native 4K content, and won't be just some flyover demos of a forest, but would be full-length Hollywood productions, available only to those who purchased this specific TV. There's no exact details of what content to expect, or what 4K delivery solution will be deployed, so we'll have to wait a little while longer to find out. Sony's 84-inch Ultra HDTV sports a resolution of 3840x2160, and has been up for pre-order since September for the wallet-busting price of $25,000.