China will build the tallest building in the world, will only take 90 days to do it
90 days - the time it will take to build the tallest building in the world, all happening in China.

Published Tue, Nov 20 2012 9:31 PM CST
|
Updated Tue, Nov 3 2020 12:26 PM CST
Building mammoth skyscrapers these days just doesn't take anywhere near as long as it used to, but 90 days? Sheesh - that's nothing. Sky City will sport 220 floors and reach a dizzying 2,749 feet (838m) and will be built in Changsha City, near the Xiangjiang river in just 90 days - yes, just three months.
So, to have Sky City completed in just 90 days, we're looking at an amazing five floors being built, per day! The building has been designed by some of the same engineers who had a hand in building the Burj Khalifa, as well as the company that built the 30-story hotel in just 15 days, which is still in perfect working condition. Foundation on the new building starts at the end of December, where they're just waiting on Chinese authorities to give the final nod to begin construction.
In order to get the construction done in the three-month period, prefabricated modular technology is used, and deployed by Broad Sustainable Building. This company has built 20 tall structures in China thus far, including the 30-story hotel. Ever since the hotel project was completed, they've been perfecting their prefabricated modular tech, which the company claims will turn their project into the world's tallest skyscraper in just three months. Senior Vice President of the Broad Group, Juliet Jiang, has said that they "will go on as planned with the completion of five storeys a day".
Sky City will amount to the use of 220,000 tons of steel, and will be capable of housing 31,400 people of both "high and low income communities". The company says that the residential area will use 83% of the building, with the remaining space used for offices, schools, hospitals, shops and restaurans. The building will feature 104 high-speed elevators.
The Burj cost $15,000 per square meter to build, and the new Sky City is set to break that cost by only setting them back $1,500 per square meter for construction. So you can really see the benefits of the prefab technology. On top of this, the company says that the building will be capable of sustaining a 9.0-magnitude earthquake, as well as being resistant to fire for "up to three hours", on top of being very energy efficient thanks to its thermal insulation, four-panned windows, and different air conditioning techniques used in previous constructions.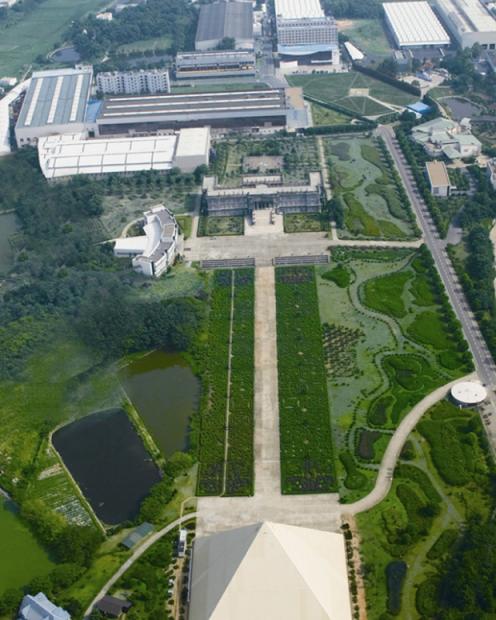 So, by March, we should see some seriously cool building technology being deployed in China - I just can't fathom the size of this thing. Schools, hospitals, all in a building? I'm from one of the smaller states in Australia, and we have entirely different structures for that - this is like a mini city, in a building, being built in 90 days - insane!
Related Tags