LSI AIS 2012 - LSI SandForce's Ultra Design Wins, Opening the Book of Performance
LSI AIS 2012 - LSI SandForce's Ultra Design Wins, Opening the Book of Performance.
Published Sun, Nov 18 2012 12:05 AM CST
|
Updated Tue, Nov 3 2020 12:26 PM CST
LSI AIS 2012 - LSI has a number Ultrabook design wins and a few of them tipped up at AIS 2012 for their moment under the spot light. Ultrabooks require thin packaging, generally mSATA or 2.5" 7mm form factors. Since the SandForce architecture is void of a DRAM buffer its possible for OEMs to purchase low cost mSATA SSDs for their ultrabook products.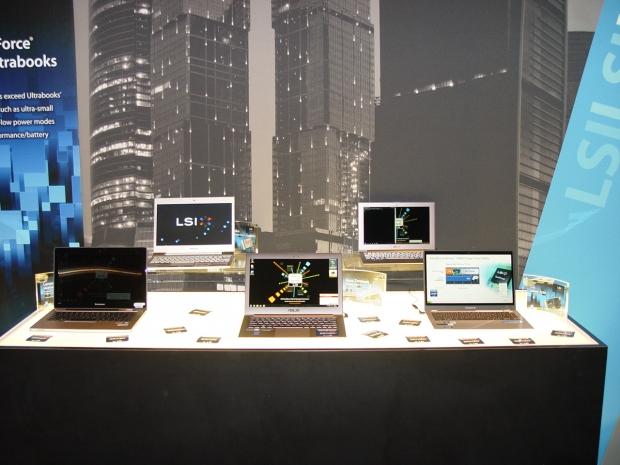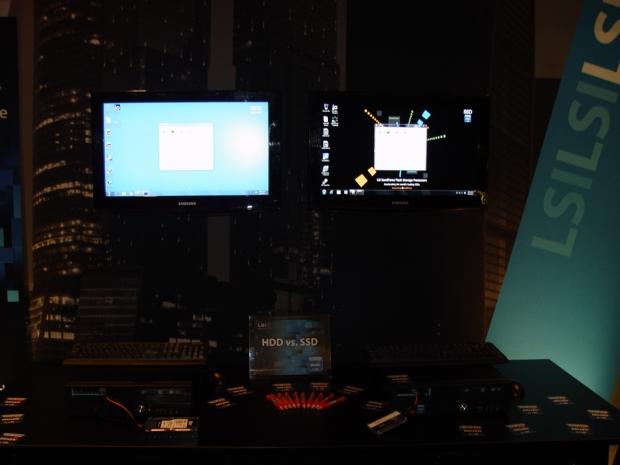 By now everyone reading TweakTown knows SSDs are several times faster than HDDs but that isn't the case with the general public. LSI SandForce likes to show their dominance over spinners every chance they get.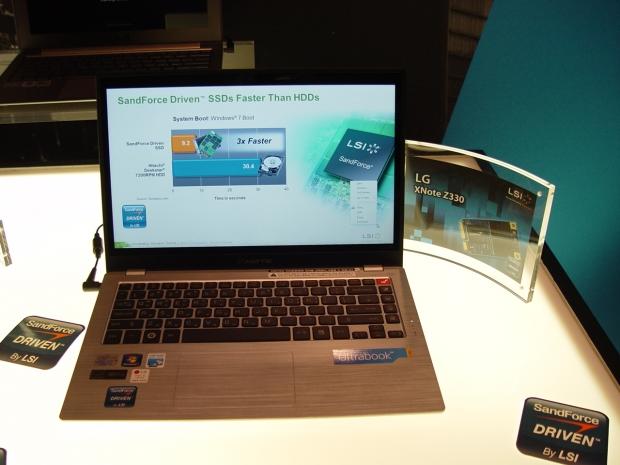 SandForce's design wins are with premium products like the LG XNote Z3300.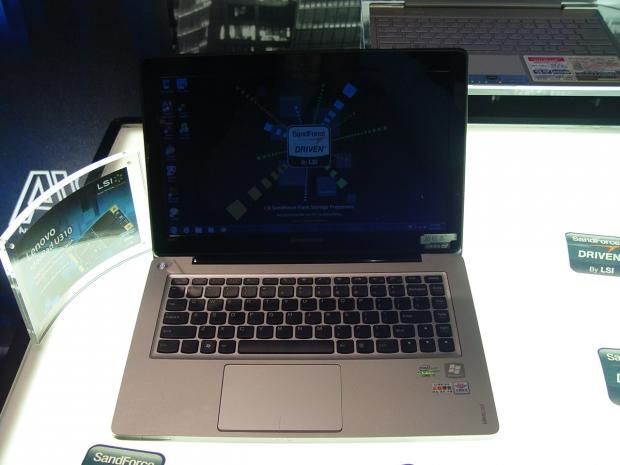 We spent some time with each of the products on display. If you read my articles then you already know I love Lenovo notebooks and this Lenovo U310 was really nice.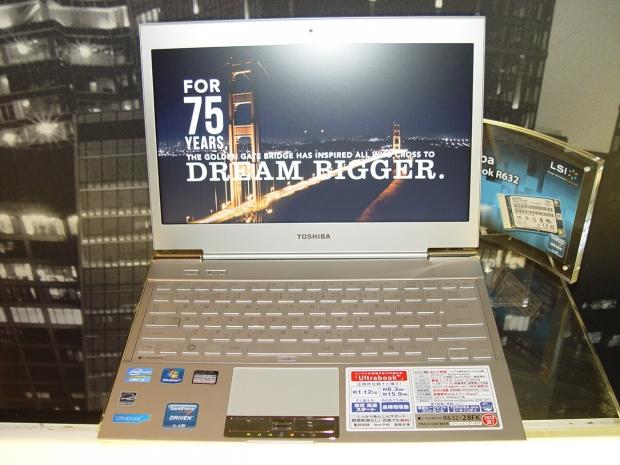 This Toshiba Ultrabook R632 was one of my favorites though. It weighs 1.12kg (2.47lbs) and is only 15.9mm (0.62 inch) tall. The 9 hours of use on a single charge is nice but it also achieves these specs with the fastest mobile ULV Intel processor (3.1GHz Turbo 2.0). The 256GB LSI SandForce SSD is a nice finishing touch and really puts the ultra in Ultrabook.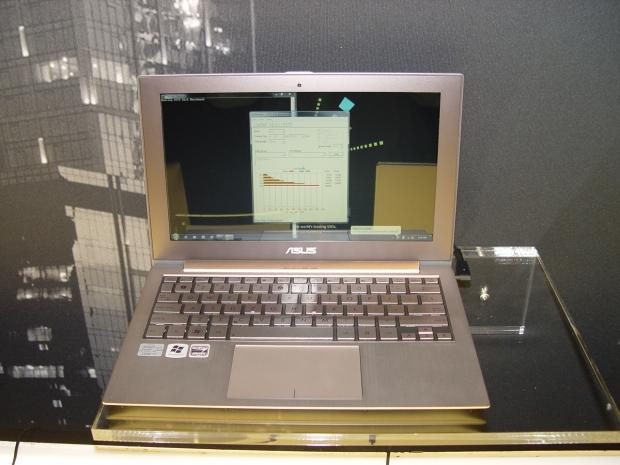 The Toshiba isn't available in the US (and the 2200 Dollar price might be another road block) but the ASUS ultrabooks are pretty damn nice as well. This model has an extra large touchpad that allows for pinpoint accuracy. It too has a SandForce SSD in side from the factory.
For years we're had to live with system builders choosing ultra conservative (i.e. slow) SSDs in their mainstream offerings or worse, no SSDs at all. The tide is turning and system builders are finally delivering the products we want to buy right off the store shelves. With processors and video cards far outpacing advances in software, the storage system has become the must have upgrade to increase performance. With products like those shown in this news post, you don't have to worry about any upgrades at all.
Related Tags