ReportTT: Amazon losing $500 million to $1 billion each year offering its streaming service
Amazon estimated to be losing up to $1 billion a year on its streaming service.
Published Fri, Nov 16 2012 4:28 PM CST
|
Updated Tue, Nov 3 2020 12:26 PM CST
According to Reed Hastings, CEO of Netflix, Amazon's streaming service that comes with an Amazon Prime membership isn't anywhere near profitable. In fact, he pegs the yearly loss at an amount somewhere between $500 million and $1 billion. That's an incredible price to pay to try and enter a market, but Amazon has the ability to do so.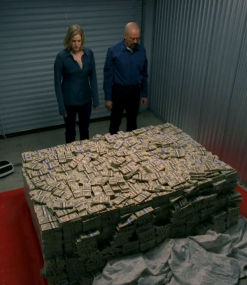 The way Hastings has determined this estimate is by using the value of content deals that Amazon picked up when Netflix and Amazon were directly competing for them. Netflix is planning on spending over $2 billion on content over the next year, so the fact that Amazon is only losing $1 billion isn't such a big deal.
Both Amazon and Netflix charge the same amount per month for their services, $8, but Amazon also offers free two-day shipping and other benefits for that $8. Amazon spokesman Andrew Herdener, via email to All Things D: "We don't comment on our individual investments but it's correct that Prime Instant Video is an amazing value for customers. Not only do Prime members get unlimited streaming video, but they also get free 2-day shipping and the Kindle Owners' Lending Library as well."
However, Hastings notes that Amazon is a strong competitor: "Amazon is the best competitor we've ever faced."
Related Tags