It looks like Linus Torvalds and I have something in common, we both want to see higher resolution notebook displays. Torvalds has used his Google+ account to post about the subject, asking "can we please just make that [the 2560x1600-pixel] the new standard laptop resolution? Even at 11"? Please."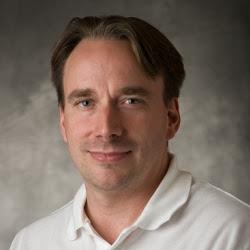 The problem is, as he says, is that we're seeing so many 1366x768 displays in this Full HD world of displays, and it really is just crap. He does state that "soon even the cellphones will start laughing at the ridiculously bad laptop displays".
I fully, 100% agree with Torvalds, and I think every sector needs a reality check. TVs should have jumped from 1080p ages ago, and so should PC screens. I had 1920x1200 displays when the first Dell FP2405W came out and that cost me $1500+, I upgraded to the HP LP3065 monitor as soon as it came out because I wanted the 2560x1600 res it offered. Now we're going backward with 90% or more of displays only offering 1920x1080.
We should see the 30-inch monitors at 4K, and the 24- to 27-inch screens sporting 2560x1xx0 (1440 or 1600). Notebook displays should sport 2560x1600 and the UI can be adjusted with fonts, accordingly. Consoles are holding back the leap in terms of game support, with the user interface in games built around the idea that you're sitting at a certain distance from your TV, and upscales from below 1280x720 to 720p, mostly on a 1080p HDTV.
Consoles need to jump to 4K, but then that would usher in a whole new generation of TVs, which is what we need. What do you think? Should notebook displays sport 2560x1600 resolutions?