"They love the display. They love the camera for FaceTime. They love that they can connect anywhere they go on Wi-Fi or cellular. They love iPad's legendary all day battery life. And they love all of the amazing apps optimized for iPad." Apple says that the iPad accounts for 91 percent of the tablet web traffic.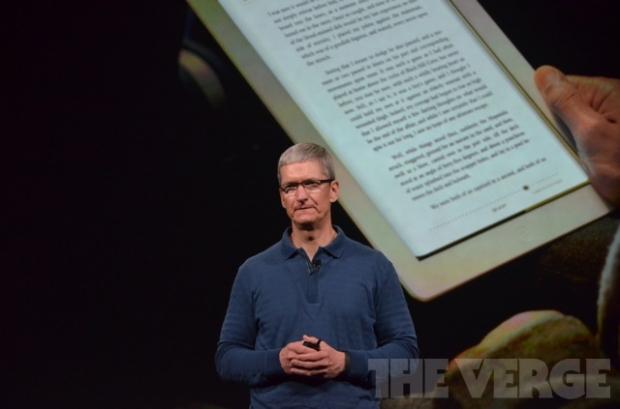 In June, Apple say they sold more iPads than any PC maker shipped PCs. Bragging about how the iPad is great in education, they are now announcing the latest version of iBooks Author.
Now Tim Cook has moved onto the business sector saying that "almost every company in the Fortune 500 is now testing or deploying iPad, and we're seeing a similar success in smaller business." "We've got some really cool stuff to show you, and to do that I'd like to welcome Phil back up on the stage."
Here comes the new iPad mini. "Just half a year ago we introduced the iPad with Retina display and it's incredible, and it's even more incredible that we're here today to talk about the fourth generation iPad." Woah, 4th generation?? It comes with a new A6X processor, which doubles the CPU and GPU performance and brings it up to the iPhone 5 levels.
"We are so far ahead of the competition I can't even see them in the rear-view mirror."
In the United States, Sprint is getting the new iPad. It's coming with new LTE wireless connectivity, a Lightning connector (of course) and the same 10 hours of battery life. It will be available in black and white. 16GB version with Wi-Fi starts at $499. "So what else can we do to help customers find even more users for iPad, to use them in places they've never imagined?"
Here's the new smaller iPad. Guess what, it's called the iPad mini!
[img]2[/img]
"This isn't just a shrunken down iPad. There's nothing as amazing as this." No sweat holding it in one hand.
[img]3[/img]
It's a quarter thinner than the iPad 4, 53 percent lighter at 0.68 pounds, and available in black and white with a styling like the iPhone 5.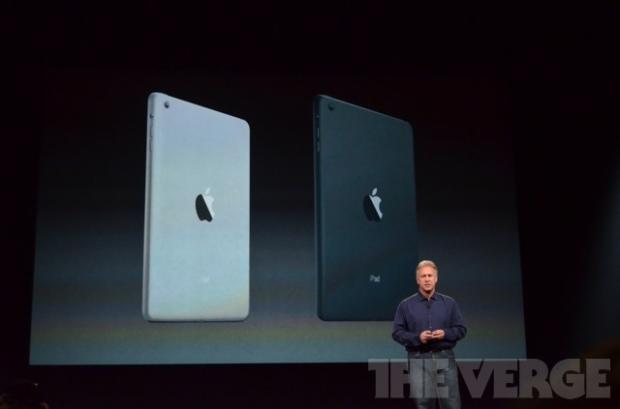 The screen is a 7.9-inch unit with a 1024 x 768 resolution. All the apps that work on the iPad work on the iPad mini. "It all works. And no one else can say that."