Chipworks takes a look inside the Lightning connector's authentication chip
Chipworks tears down the new Lightning connector chip. It appears to implement some simple security.
Published
0 minutes & 57 seconds read time
When Apple introduced the new Lightning connector for the iPhone 5, many people were amazed at the cost they were charging for adapters and cables. Most people, myself included, figured that there would be knock-off cables available pretty quickly after launch, but this was before a tear-down was conducted on the cable.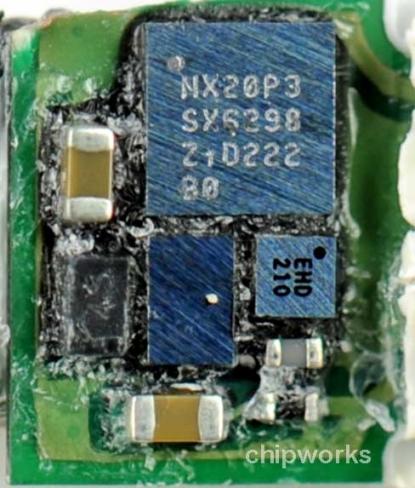 As most now know, Apple included an authenticator chip inside the end of the Lightning cable which is making it harder for third-party cables to be made. Chipworks wasn't going to just let it sit there, so they instead have conducted a tear-down of the new cable's chip and found out some information in regards to its security.
The tear-down revealed that the chip included does seem to feature security in some form or another, though nothing like that found in modern printer cartridges. Chipworks found circuitry that is "consistent with a serial communication chip including some simple security features."
It is actually very interesting that we may have found a chip with (likely) some modest security in this cable. In this case not only related to securing their revenue stream for cables or ensuring reliable and high quality (licensed) peripherals, but in delivering useful product features that are not necessarily in the consumers top of mind. We are planning a full systems analysis on this device to further understand exactly what is going on.
At least for now, you'll likely be stuck with Apple-only products.
Related Tags