Apple sues Polish online grocery store for using 'A.pl' domain, next stop Adam and Eve for eating the forbidden fruit
Apple at it yet again, this time they sue Polish online grocery store over their 'A.pl' domain.

Published Tue, Sep 11 2012 5:28 AM CDT
|
Updated Tue, Nov 3 2020 12:27 PM CST
Alright, this is the stop for ridiculous - anyone who wants to get out and read this news, step off the train and onto the platform, joining Apple. The company who has more lawsuits going than there are stars in the sky are now suing a Polish online grocery store over the 'A.pl' domain.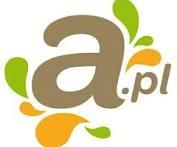 The Cupertino-based company has asked the Polish patent office, the UPRP, to cancel a trademark belonging to the store. A meeting reportedly took place in August 29, but ended up being adjourned, and deferred to a later date. Polish site Telepolis, has said that if the dispute isn't settled out of court, it could take two to three years to resolve.
Considering that A.PL have absolutely nothing to do with technology, and are an online grocery vendor, Apple are really clutching at straws here. There's no Apple-like imagery on the website, and it's all in Polish, meaning that it really is only for people who can read the language, and I'm sure it doesn't beat against the door of any Apple-owned patents.
Related Tags