HP unveiled four new all-in-one PCs on Monday, starting with the SpectreOne. The SpectreOne is jut 11.5mm thin, making it HP's thinnest all-in-one PC yet. Sporting a 23.6-inch flush-glass Full HD display with a curved back, the SpectreOne looks swish.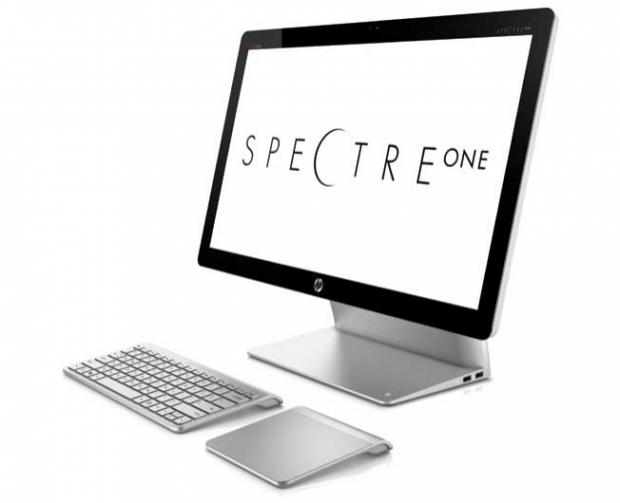 Together with its wireless trackpad with multi-touch technology, with the ability of easily scrolling, swiping and tapping through Windows 8's tile-based OS, it is very, very Apple iMac-like. The SpectreOne is filled with an NVIDIA GPU, optional SSD and optional ExpressCache, two USB 2.0 ports and two USB 3.0 ports.
It also, surprisingly, sports NFC technology, where you can transfer pictures, videos and other goodies to the PC just by tapping a smartphone or NFC tag to its base. HP has also said that the SpectreOne sports "the latest Intel processors", but has left out any specifics. HP's SpectreOne desktop will be made available across the US in November, with a starting price of $1,299.
The company also announced the Envy 23 and Envy 20 TouchSmart PCs, which are of course touchscreen-capable PCs. The Envy 23 is a 23-inch touchscreen PC, with the Envy 20 a 20-inch touchscreen PC. Both are compatible with Windows 8, and sport 10-point multi-touch technology. Both PCs also feature 3TB of storage. The Envy 23 and Envy 20 will start with $999, and $799 price points, respectively. Both the Envy PC's will arrive next month.
HP's fourth PC announced was the Pavilion 20, which is also going to enjoy an October release, with a price starting at $449.