Samsung unveils new Windows 8 all-in-one PCs
Samsung introduces Series 5 and Series 7 Windows 8-powered, all-in-one PCs.

Published Tue, Aug 28 2012 8:33 PM CDT
|
Updated Tue, Nov 3 2020 12:27 PM CST
Windows 8 is nearly here, and partner to Microsoft, Samsung, have unveiled three new all-in-one PCs. They're known as Samsung's Series 5 and Series 7 PCs, and all of them are of course powered by Microsoft's nearly-here OS, Windows 8.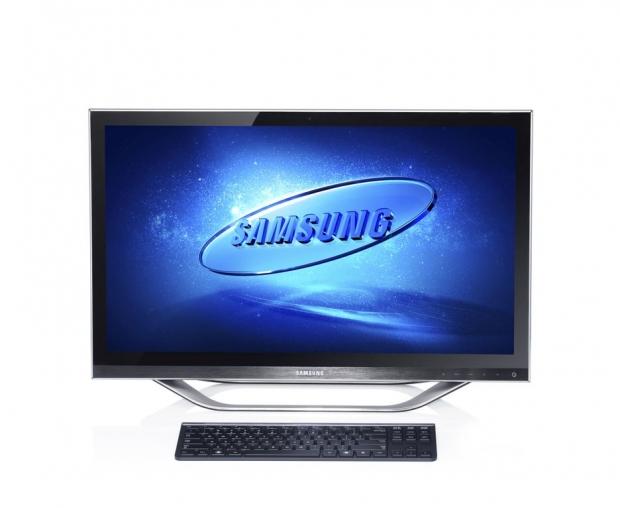 The Series 7 is the higher-end of the lot, sporting a 27- and 23.6-inch model coming in at $1,699 and $1,099, respectively. Both models include a 1920x1080 multi-touchscreen, meaning you can take full advantage of Windows 8 touch abilities. Just like smart devices, the new all-in-one PCs have the ability to zoom in on photos and web sites using the pinch-to-zoom gesture, as well as scrolling through pages by swiping the screen.
Samsung has also added five hand-gesture-recognition features that allow a user to perform functions without tapping the touchscreen. If you were to hold your hand in front of the screen and rotate it clockwise, it would turn the volume on a movie up, turn it counterclockwise, and the volume gets turned down. Swiping left or right would turn the pages of an e-book, with these functions working as long as you're no further than three feet from the PC.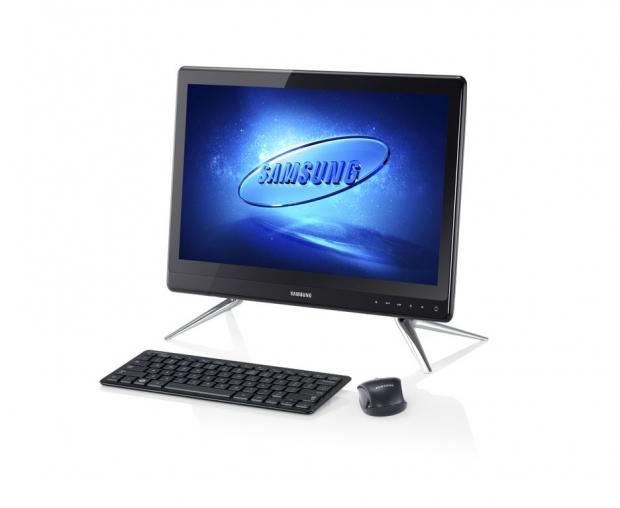 Both of the Series 7 PCs come with a 1TB HDD and an optical drive. The 27-inch model comes with a third-gen Core i7 processor and 8GB of RAM, while the 23.6-inch model features an Intel Core i5 processor and 6GB of memory. Both Series 7 all-in-one PCs include a wireless keyboard, mouse and remote control, and are suited for a living room, or home office.
Samsung's Series 5 all-in-one PC costs just $749, sporting a 21.5-inch screen and is envisioned as an 'all-in-one for the kitchen'. It includes a third-generation Core i3 processor, 500GB HDD, optical drive and 4GB of RAM.
Samsung's new all-in-one Series 7 and Series 5 Windows 8-based PCs are expected to launch at the same time as Windows 8, on October 26.
Related Tags