We reported that the world's largest oil producer, Saudi Aramco, was hacked with a malware attack, but details were scarce. The oil producer has now come out and given some information of the cyber attack.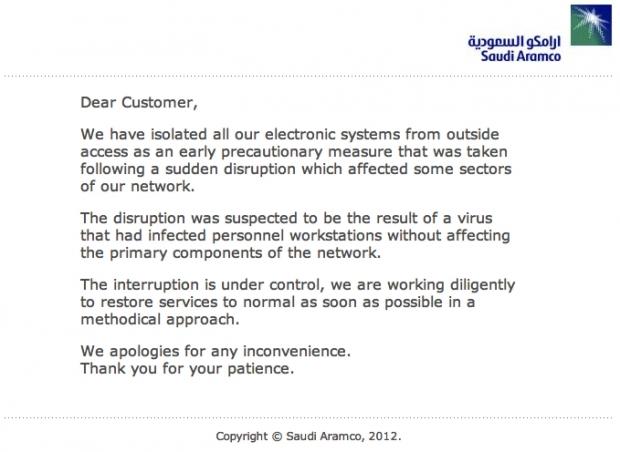 The company experienced 30,000 workstations hacked in mid-August, with the company stating that the virus "originated from external sources", and that they were still investigating. They have since cleaned up the workstations, and resumed operations for their internal network today.
Oil exploration and production operations were not affected, according to the company, as the networks they operate on are separate. Saudi Aramco's website is still down, with a message shown above.
I still don't understand why oil and nuclear companies have their workstations Internet-capable. These systems should be the furthest away from any type of Internet connectivity, especially in the case of a "terrorist attack". Simply take down a few electricity, nuclear and other networks and the country would tear itself apart from the inside-out. Scary!