Logitech's Washable Keyboard K310 can be hand-washed
Logitech redefines the meaning of an ultra-durable keyboard with their Washable Keyboard K310.

Published Wed, Aug 22 2012 9:33 PM CDT
|
Updated Tue, Nov 3 2020 12:27 PM CST
We've all spilt liquids on our keyboards before, accidents do happen, you just have to not cry over spilt milk (or expensive scotch). But never fear, Logitech is here, with their latest Washable Keyboard K310. Logitech's latest keyboard can be hand-washed, and is capable of being submerged in up to 11 inches of water.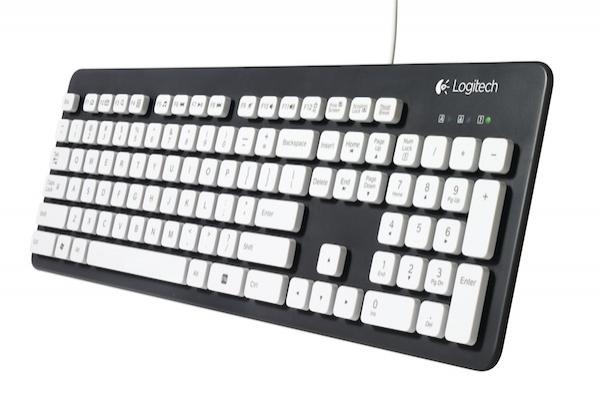 Logitech have used some drainage holes at the back of the K310 that allow for easy drying while key characters are laser-printed and UV coated in order to keep them from fading. Logitech have also featured the K310 with the ability of sustaining five million keystrokes, meaning that not only is the keyboard washable, it can also take years of typing, gaming, or more.
Sophie Le Guen, senior director of mice and keyboards at Logitech has said:
We've all experienced that moment of distraction - followed by panic, when a cup of coffee or a soda spills all over your keyboard. Because life and its messes will happen, regardless of how careful you are, Logitech designed the Logitech Washable Keyboard K310 to look and function like new, even over time.
Best of all, Logitech's Washable Keyboard K310 isn't priced heavily, with a suggested retail price of just $39.99. The K310 should be available in the US this month, and Europe in the beginning of October.
Related Tags