Android malware level has tripled in Q2 2012
Kaspersky Labs found that Android malware tripled in Q2 2012.
Published Thu, Aug 16 2012 3:31 PM CDT
|
Updated Tue, Nov 3 2020 12:27 PM CST
Malware is bad. It's created by people who want to cause you trouble or steal your information. It's a fact of life that Windows will always be a target of malware, but how about Android? It seems as more hackers and scammers are now targeting the mobile operating system with varying degrees of success.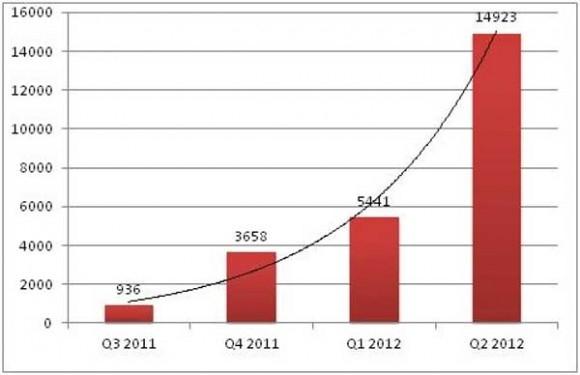 In the second quarter of 2012, Kaspersky Labs found that the number of malware out there targeting Android has tripled. Likely this is the result of an increased number of Android phones giving malicious programmers a wider base to attack. This is the same reason so many different malwares are written for Windows.
During the three months that make up the second quarter, the number of new malware increased to nearly 15,000. 49 percent of the malware were multi-functional Trojans designed to steal data such as contact names, phone numbers, and e-mails. 25 percent were SMS Trojans which send texts to premium numbers to gain money for the programmer.
Trojan Spy malware only constituted 2 percent of the newly found malware and this is a good thing for users as Trojan Spy malware is the most dangerous to users. It is able to transfer information to the programmer which gives access to bank accounts and other sensitive accounts.
Related Tags