Thieves steal over $60,000 worth of goods from Steve Jobs' house
Thieves break into the late Steve Jobs' home, steal over $60,000 worth of goods.
Published
0 minutes & 47 seconds read time
The late Steve Jobs' home was broken into recently, where thieves stole more than $60,000 worth of "computers and personal items" from the former CEO of Apple, reports the San Jose Mercury News. Jobs' house is on the 2100 block of Waverley Street in Palo Alto, and was broken into on July 17.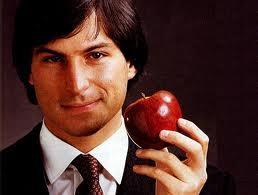 It was on August 2, however, that police arrested Kariem McFarlin, a 35-year-old man from Alameda. Fast forward to August 7, McFarlin was arraigned on one count of residential burglary and selling stolen property. McFarlin's bail has been set at a hefty $500,000, with the man potentially facing a sentence as long as seven years and eight months, this includes an extra year for "excessive taking of property" according to Santa Clara County Deputy District Attorney Tom Flattery.
Flattery hasn't yet said if the stolen property included some of Jobs' posthumous possessions or if it instead belonged to other members of his family. Police and DA's office have kept the mouth's sealed on details of the case, but Flattery does hint that McFarlin didn't know that the house he was breaking into belonged to Steve Jobs, the attorney says "the best we can tell is it was totally random".
Related Tags