Retina MacBook Pro owners might not be enjoying that high-res display as much as they could. This is because if apps don't support the native 2880x1800 resolution, the apps are displayed as a blurry, pixel-doubled app. But, there are plenty of Retina-made apps right now, but they're not easy to find.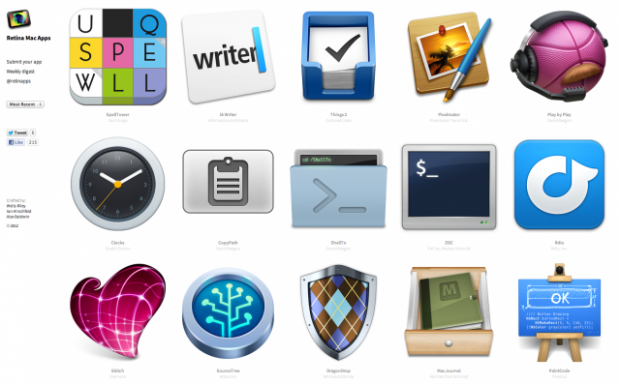 Even with Apple's Mac App Store, the apps aren't easy to find, which is why RetinaMacApps.com has stepped in, bringing a list of Retina-compatible apps. The website looks quite simple, lacking any form of search function, as it just sports a drop-down menu on the left that lets you look through the most recent submissions, category or name.
If you don't want to check through the whole site, you can just hook yourself up to a weekly e-mail that will be sent out to you with a list of submitted apps from the week just gone. Retina-powered apps won't automatically appear in this listing, though, as developers will need to submit their apps manually, which means there'll only be a few apps out there that meet these requirements, but won't jump up onto the listing.