DigiTimes is reporting that hard drive makers are working on slimming the 2.5" HDD standard down to a 5mm thick version. The move appears to be to compete with solid state drives and to provide a product that can be used inside today's fashionable ultra-portables and Intel's Ultrabooks. The slimmed models would still feature a hybrid design to provide better performance than a traditional drive.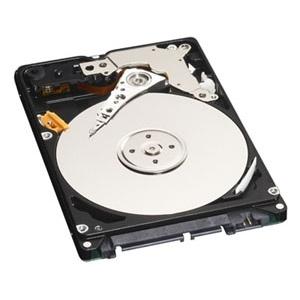 DigiTimes reports that most hard drive manufacturers are still in the planning stages of development for the new 5mm thick drives and there has not been one manufactured as of yet. The source says the two major issues with the shrinking is stabilization of the read and write actions and increased cost due to the shrinking.
The source also believes that early 2013 will see heavy hybrid hard drive competition as the drives continue to be adopted in Ultrabook settings as well as entry- to mid-level laptops. Furthermore, this competition should accelerate the speed at which a 5mm 2.5-inch drive standard is developed and adopted.