We all know Research in Motion (RIM) is in trouble, and one of, if not their only safe haven, is their forthcoming BlackBerry 10 OS. But now there's some new spark to rumors that the troubled company could be saved by Samsung.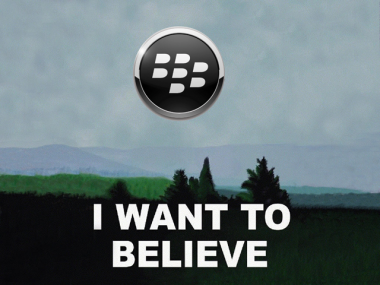 This is all according to Jefferies analyst, Peter Misek, who believes that RIM's strategic review will end up with a decision to license the company's BlackBerry 10 OS, and that the company best suited to handle it, is Samsung. Misek wrote in a note to clients:
Given recent management comments in the press, it now appears that RIM is realizing what Wall Street has been saying for some time: they are a subscale manufacturer and desperately need a partner. We believe RIM is attempting to revive discussions with Samsung regarding a BB10 licensing deal.
Does it seem far fetched? Not really, considering that RIM's CEO, Thorsten Heins said that licensing BB10 was definitely an option under serious consideration at RIM, and considering the stress the company is under right now with the competition from Google and Apple, it seems like a viable option. Heins said:
We don't have the economy of scale to compete against the guys who crank out 60 handsets a year. To deliver BB10, we may need to look at licensing it to someone who can do this at a way better cost proposition than [we] can do it.
If this ends up happening, it would really give Samsung much, much more power against Apple. Samsung would have many OS's under their belt, as well as an excellent ability to make not only smart devices, but the plethora of devices that Samsung make.