NVIDIA's mid-range of GeForce GPUs have always been the most popular, recently we've seen the GTX 460 and 560 cards soar through gamers' wish lists, as well as the Ti variants. But, with the Kepler-based GPUs, we haven't seen a mid-range card released.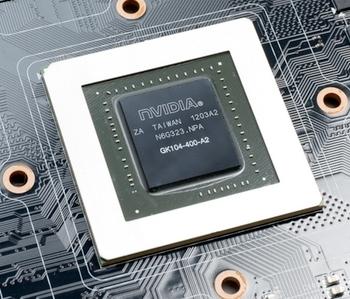 According to Sweclockers, the GeForce GTX 660 Ti will arrive in mid-August carrying an MSRP of $299. This will make it a direct threat to AMD's Radeon HD 7870 GHz Edition, which just received a new price last week. The GTX 660 Ti would be based on the same core as the GTX 670, the GK104 core architecture, with 7 SMX units enabled giving us a total of 1344 CUDA cores.
Memory specifications, and clock speeds are expected to be changed also. The GTX 670 sports two different choices in memory, either 2GB or 4GB of GDDR5 memory on a 256-bit memory bus. The GTX 660 Ti will reportedly put on offer, 1.5GB or 3GB of GDDR5, on a 192-bit memory bus.