Google's Project Glass augmented reality wonder device may be on everyone's wish lists for Christmas 2013, but that is a fair while away. Olympus have just announced their own prototype of a glasses-mounted heads-up display, the MEG 4.0.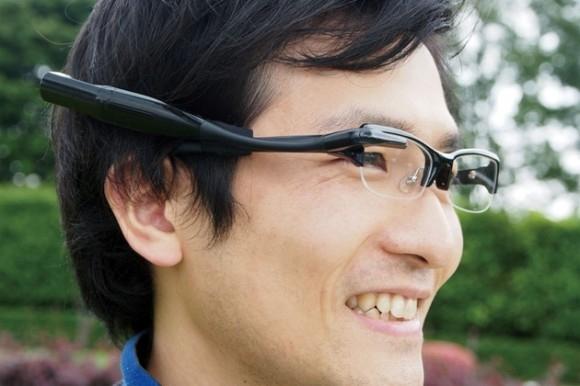 Olympus have reportedly been working on wearable displays for a few years now, but considering the fan fare Google received and how they're moving the technology closer to consumers, the timing seems perfect for Olympus to unveil their product. Olympus' MEG 4.0 floats a 320x240 screen above the user's regular eye-line and hooks up through Bluetooth to a nearby smart device. MEG 4.0 weighs around 30g and has a decent 8-hour battery life in intermittent display mode that will automatically turn on the display every 3 minutes for just 15 seconds only.
MEG 4.0 features a built-in accelerometer that detects the position of the user's head and reacts accordingly. One major thing Olympus' MEG 4.0 doesn't include is a camera, which is something that Google's Project Glass sports, and will most likely be one of the strong points of Google's product versus Olmypus' offering. At the moment, Olympus haven't hinted at pricing, or availability, and there's no video demonstration of their technology, either.
But it's good to see the competition heating up in the wearable display technology.