Ever wondered what the interior of a ship from the super-famous first-person shooter Halo would look like, if rendered using Crytek's CryENGINE 3? Well, a DICE artist currently working on Battlefield 3 has put together a mockup, and what a mockup it is!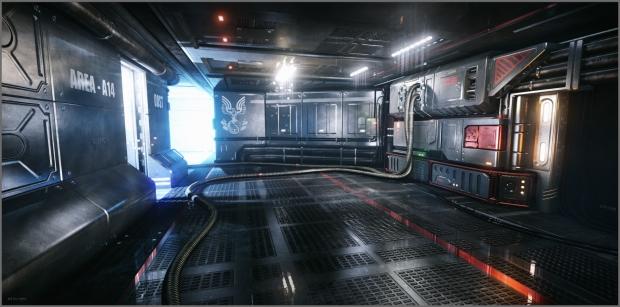 See that? That to me, is amazing. That to me, is next-gen gaming. The lighting, the detail, the anti-aliased everything, is just perfect. If this could be done with next-gen physics, particle effects, A.I. and a flat 60fps minimum, I'd be excited for gaming again.
Halo 4 will end up looking good, but it won't look anywhere near this good. 343 Industries should be able to squeeze a few extra goodies out of the now aged Xbox 360, but if it were to look like this, it'd have to debut on the next-gen Xbox.