Samsung announces 16GB DDR4 DIMM to be released in 2014
Samsung show off a 16GB DDR4 DIMM, to hit the DIMM slots on your DDR4-based board in 2014.
Published
0 minutes & 47 seconds read time
DDR4 is coming, and it'll be here sometime in 2014. At the same time, we should expect GDDR6 to arrive, the memory that gets slapped onto our GPUs. But, first off, in order to enable the complete platform qualification made up from processor, motherboard, chipset, memory modules and more, Samsung have begun sampling the key industry vendors with DDR4 memory modules.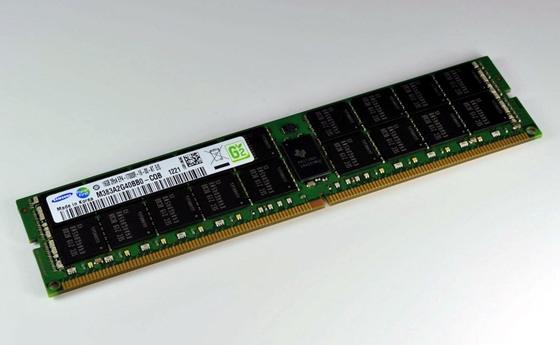 Enter the first DDR4 server module which arrive as "Registered Dual Inline Memory Module" sporting no less than 16GB (128 Gbit) of RAM. DDR4-2133 is what it should arrive as, and it brings quite the performance crown with it, providing 2.1 billion transfers per second. Power consumption has been reduced, by as much as 40-percent, with the operating voltage dropping from 1.35V to just 1.2V, with Amps remaining the same.
Samsung have said that the initial DIMMs will be made on a 30nm process node, but the shipping DIMMs should feature 20nm DDR4 DRAM. As soon as 20nm hits, Samsung should be able to offer 8GB, 16GB and 32GB DDR4 modules. This should mean that Intel's Haswell-EP and Haswell-EX platforms should support 256GB of memory per CPU, or 1TB on a single quad-socket motherboard. Impressive, isn't it?
Related Tags