ACTA is done for after European Parliament vote
ACTA is effectively dead after the European Parliament votes down the bad treaty.
Published
0 minutes & 56 seconds read time
Once again proving that users of the Internet are capable of influencing politicians, the European Parliament has done their job by listening to the people and voting against ACTA. ACTA, for those who don't remember, was a treaty that would have been extremely dangerous for users of the Internet. It was deceptive and pushed by special interest groups.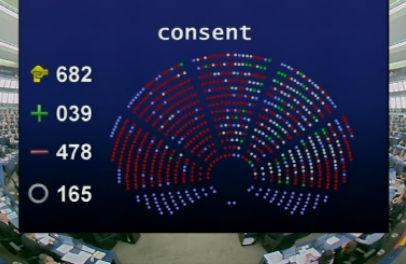 The vote ended up having 478 against, 39 in favor and 165 abstentions. Thanks to SOPA showing the world that Internet users wouldn't allow special interest groups to pressure the government into making laws, the unknown ACTA was brought to the forefront of the Internet users' attention and they rallied again, this time against ACTA.
It truly was the activists that made this happen. Members of the European Parliament have been thanking and praising activists across the EU for bring their attention to just how bad of a treaty this was. However, technically the treaty could still come into force between the United States and several other countries.
Many of those other countries have already rejected ACTA in practice so it would be between the United States and Morocco. Without the EU, though, ACTA just doesn't have the support needed to be of any use to the special interest groups. There will always be more bad bills being pushed by special interest groups as it is their 9-5 job. And we will be there to alert you to them.
Related Tags