Jelly Bean is Android 4.1, will arrive in mid-July
Google's Android 4.1 is officially outed as Jelly Bean at Google I/O 2012.

Published Wed, Jun 27 2012 8:26 PM CDT
|
Updated Tue, Nov 3 2020 12:28 PM CST
Google I/O 2012: Ice Cream Sandwich has been out for around six months now, and Google have taken the stage at Google I/O to announce Android 4.1 "Jelly Bean". It was previously rumored Jelly Bean would be Android 5.0, but then rumors were flying in that version 4.1 would be Jelly Bean, it looks like the latter rumors were right.
The shift to Jelly Bean from ICS isn't as grand as the Gingerbread to ICS shift was, but this time its more of an evolution, and not a revolution. One of the best features is something Google call "Project Butter", which is an effort to improve performance and response time, Jelly Bean cranks along at 60fps. This should ensure a very, very smooth experience.
Jelly Bean's home screen has been modified, with Google adding some nice features such as the ability to dynamically resize widgets, which means you no longer have to place it, resize it, then move it where you want if there wasn't enough room. If the room is there, but your app icons are sitting in the way, the widget will now automatically push the apps to the side. Apps and widgets can also be removed by simply flicking them off your screen.
The camera app has received a sprinkle of magic, where the gallery is now integrated nicely, which allows you to quickly pull up the photo you just took with a quick swipe to the left. You can continue swiping through your images, or pinch-to-zoom out and view your images in a filmstrip view. Deleting images is easier than ever, a quick swipe of the pic off-screen and it deletes the unwanted picture.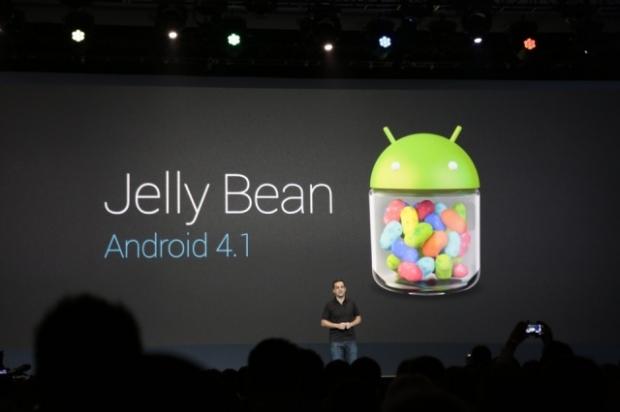 The notifications system is one of the most-changed things in Jelly Bean, with alerts dynamically expanding and shrinking as they come in, with canned responses even integrated. If you receive an MMS, a preview will pop up of the image and you can even view it in full-size without leaving the notifications area. Google+ notifications and images can be +1'd from the notification area.
Now for the stand-out feature: Google Now. Google Now has received a brand new UI and will respond to your enquiries in a very impressive human-sounding synthesized voice. Google Now heavily personalizes your results based on your search history and the vast stores of data Google has built up about you across their various services. Google Now is incredibly smart, smart enough to know when you've reached a buys stop and it will tell you when your bus will arrive, or alert you to delays on your upcoming flights.
It even monitors your calendar and tells you when you'll need to leave your location to make your next appointment. Jelly Bean rolls out to the GALAXY Nexus, Nexus S and Xoom devices in mid-July, along with the open source code.
Related Tags