EU watchdog issues warning over smart meter privacy risk
EU watchdog group warns of privacy concerns over smart meter data.
Published Jun 12, 2012 12:28 PM CDT
|
Updated Tue, Nov 3 2020 12:28 PM CST
0 minutes & 53 seconds read time
The world is becoming more and more connected and more and more devices are joining the internet. This fundamental idea is the driving force behind the need to change to IPv6. Now even smart meters are connected to some sort of network through which they transmit usage data back to the power company.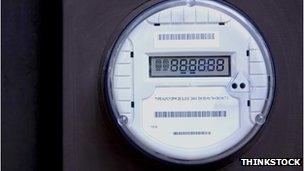 An EU watchdog is concerned about the privacy of the data that is being reported back. Due to the massive amounts of data being reported, it's easy to see when people are home or not by watching the power usage. Not only that, but the meter can even report back what medical devices are in use in the house.
It's of the utmost concern to Privacy International, a group claiming that proposed safeguards do not go far enough. The major fear appears to be regarding the ability to deduce if someone is home or not, but there are plenty more complaints about the sheer amount of data being collected.
Third-party companies could theoretically learn about consumers' sleeping patterns, when they watch TV, use certain tools or devices, or even what medical device they may use. "Information about energy usage can have high commercial value," according to the EDPS report. The US has similar devices, and as far as I know, without any of the safeguards in place in the EU.
Related Tags