Computex 2012 - A good friend of mine asked me to check out the Clevo stand, so we stopped by and they were surprisingly quiet, which was good for us to walk around and snap a bunch of pictures. Clevo's P270WM had some insane specs, sporting a third-generation Core i7 Extreme Edition, X79 chipset, NVIDIA GEFORCE GTX 675M (in SLI!!) GPU, 16GB memory support, 17.3-inch Full HD display, 3 x HDD support, and more. No wonder this beast was so heavy.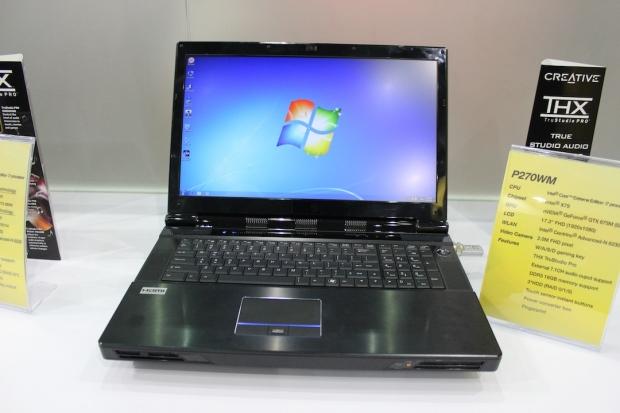 Clevo's P370EM was specced nearly as good, same processor, but Intel's HM77 chipset, an option of AMD's Radeon HD 7970M GPU, or GTX 675M SLI, the same Full HD display, but just two HDD support, but ca be cranked up to support 32GB of RAM.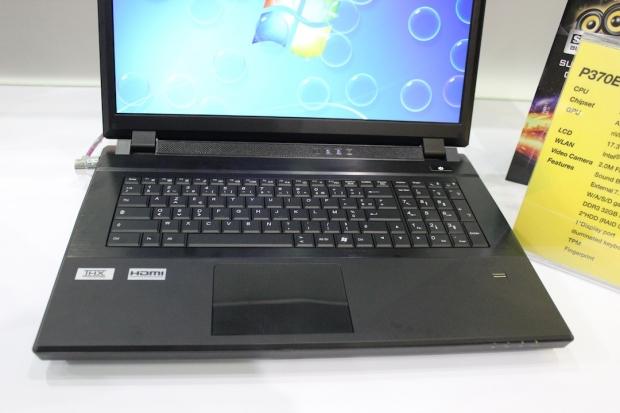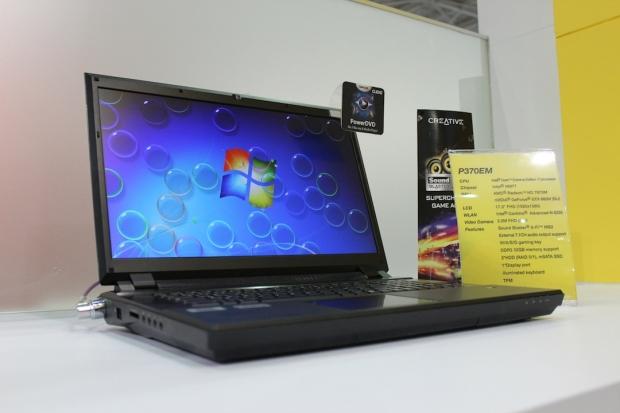 Something that caught my eye was Clevo's A110EU all-in-one PC, the A110EU was running Windows 8 and thanks to its multi-touch screen, I could test it out. The specs on it were Intel's quad-core i7, H61 chipset, HD Graphics 4000, a 21.5-inch Full HD display (multi-touch), 6 x USB 2.0 ports, HDMI output, 8GB RAM support.