If we remember late last year, AMD had talked about the transistor count in their then-released Bulldozer chip, which was meant to house 2 billion transistors, but actually only had 1.2 billion. How a mistake like that can happen is anyone's guess, but it looks like Team Red are up to their old tricks again, it seems.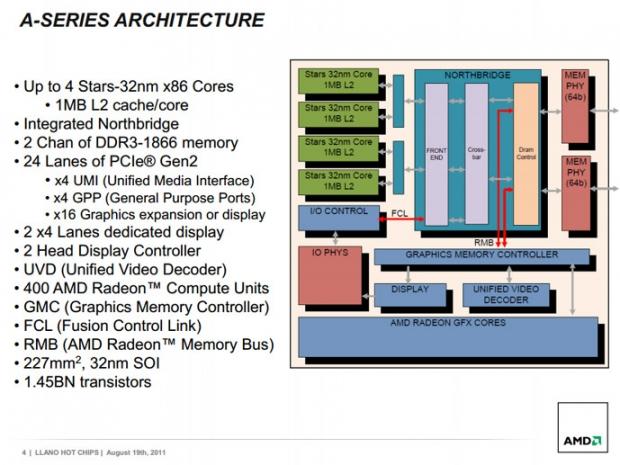 Bright Side of News has an interesting piece, where they've noticed that AMD have again given the public an erroneous transistor count. AMD's Llano was meant to have 1.45billion transistors, as the company explained at the Hot Chips 2011 conference, as well as most reviews citing that it sported 1.45 billion transistors.
But, if we look at some of the Trinity reviews, such as AnandTech's, where they state it has 1.178 billion transistors, Tom's Hardware and Tech Report state it has 1.45 billion, but Trinity actually sports 1.30 billion transistors. The die size hasn't changed, and measures in at the same 228mm² since Llano emerged in 2011. Most sites can't really be faulted here, as they've just copy/pasted the specs directly from... AMD.
AMD are just filling their bra with tissues, and flashing their Llano boobies everywhere. But when that bra comes off, you're left looking at a ground covered in tissues. We still love you, AMD, but what's going on?