Faildozer strikes again, Bulldozer actually has 800 million LESS transistors than originally thought
AMD's continuing fail of Bulldozer continues, sports 800 million less transistors than originally th.

Published Sun, Dec 4 2011 10:13 PM CST
|
Updated Tue, Nov 3 2020 12:30 PM CST
AMD's Bulldozer "FX" series of processors have not enjoyed the lime light lately, where we could replace lime light with poo flinging and we'd be more on the mark. We've covered it a few times now and even our reviewer Shane Baxtor was not that impressed.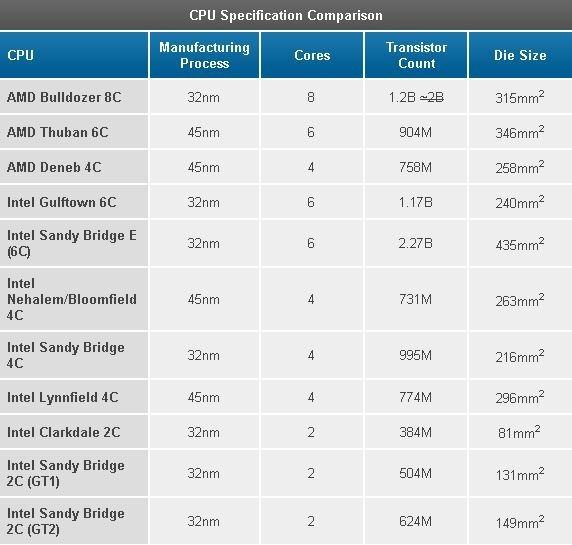 It got its arse handed to it in most tests, with existing platforms like the Phenom II actually beating it sometimes. Sad. But, it seems as though AMD did not even know how many transistors the Bulldozer sported, with an e-mail from Anand Lal Shimpi of AnandTech, where AMD's PR department and Anand has shared his thoughts:
This is a bit unusual. I got an email from AMD PR this week asking me to correct the Bulldozer transistor count in our Sandy Bridge E review. The incorrect number, provided to me (and other reviewers) by AMD PR around 3 months ago was 2 billion transistors. The actual transistor count for Bulldozer is apparently 1.2 billion transistors. I don't have an explanation as to why the original number was wrong, just that the new number has been triple checked by my contact and is indeed right. The total die area for a 4-module/8-core Bulldozer remains correct at 315 mm.
How can this happen? I'm really stumped. Absolutely stumped. You could say I've been bulldozed over. Could the 800 million transistors be enabled with the next iteration of Bulldozer? Could it near-double its performance? This is something I'd like to see, a processor that could really stick its yellow and black guns against Intel's Core offerings.
Related Tags