Dear Facebook, you're a public company now - fix your site already!
A list of things Facebook needs to fix ASAP, you know being public and all now.

Published Wed, May 23 2012 11:58 AM CDT
|
Updated Tue, Nov 3 2020 12:28 PM CST
Dear Facebook and Mr. Mark Zuckerberg, you're a publicly listed company now. Don't you think it's high time you fixed these things? I'm pretty positive your near enough to 1,000,000,000 users are sick and tired of the issues.
Invest your cash injection in more staff, perhaps? Your users aren't going to stick around with poor quality aspects to some areas of your site and apps.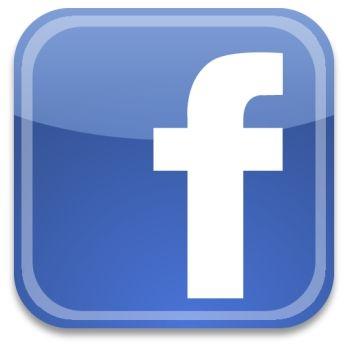 Video Uploading: It seems when you upload a video of anything over roughly 50MB, the video uploader page just errors out and doesn't give any error at all. It just diverts the URL to a prefix containing "uhoh". Really, Facebook? Make it clear if there is a file size limit and don't accept the file for uploading to begin with.
Give Users Choice: For people with an addictive personality (me), it drives me up the wall not being able to remove the suggestion boxes on the right side of your site. I don't think I'm ever going to get through all of your subscriber suggestions and it drives me mad that I don't have the choice to disable this box and others.
Events: At this the last time I checked, there is no option to cancel an event. Sure, you can delete an event, but then it just disappears and users are left wondering what happened. Instead create a new status update of cancelled or postponed.
Pokes: Isn't it about time this annoying feature was removed? Enough said.
Favorites Double Up: On the left side of the site now and again there will be a double listing of the favorites for no apparently reason. Annoying much? Yes.
Highlighting Wall Posts: Why does it take forever to highlight a wall post? Heck, sometimes it doesn't even do it. And on that note, surely there is a better way to re-arrange the other posts on a wall once something gets highlighted. The current style just looks tacky.
TweakTown Issue: We have this nuts issue where Facebook seemingly doesn't crawl all of our content and when a user likes or shares some of our content, it doesn't show a proper preview with images and text, just a plain old boring URL. We filed a report about the bug, weeks ago.
iOS Mobile App: We left the best worse to last. I think you could just about scrap the current iOS iPhone app and start again. It's stupidly bad - sometimes you make a status update and it's hit or miss if the update will even post. You get a notification that someone comments on a post and when you follow the notification link, the update is not even there seemingly due to caching issues. I try to update my wall or another wall and I get random versions from up to days ago. WTF?
These are just some of the issues that have been bothering me deeply with Facebook.
Don't get me wrong (however easy it would be), I love Facebook. It's a fantastic time waster, but it's the best application known to man for combing entertainment, social and networking. The recent implementation of Spotify and others are steps in the right direction, but come on guys, fix these things already, yeah?
Do you have any pet hates of Facebook? List them below in our comments!
Related Tags