The Steam remote library management was only in beta for a little while, and has broken out of the beta and into full availability. Now you can lay in your bed, or on the bus or train and manage your library directly from your iOS- or Android-based device.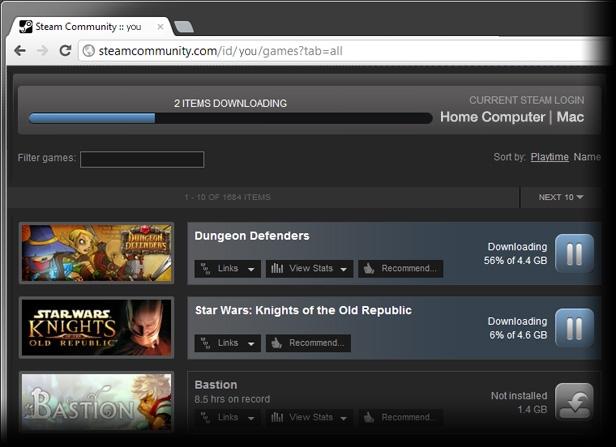 If you've got the Steam app for iOS or Android, you can start a download remotely, complete online purchases, and more. Here's what Valve have to say about it:
To kick off a remote download, simply visit your Games list on the Steam Community site, which can be accessed from your own profile using a web browser or the Steam mobile app on iOS or Android. If logged into the latest update of the Steam client on a PC or Mac, there you'll see which games are currently installed, and have the ability to install others from your library. Or, seamlessly complete your online purchase with remote installation: When a remote session is detected, the Steam store will ask whether you'd like to download your new purchases immediately.
Steam on iOS and Android now seems much more useful with this new feature, the only pity is that it still requires your PC or Mac to be on. Valve, where is your NAS-based Steam app? I'd love to have my entire Steam library sitting on my QNAP NAS, and manage the entire thing from my Android phone, or iPad. That would be cool... cool, cool, cool.