Without good RAM, your system overclock isn't really going to get off the ground. That's why Team Group has released their latest RAM clocked at 3000MHz which allows for 24,000Mbps data transfer rate. The timings are also really tight so as to provide the best possible experience for users. The timings are set at CL11-13-13-35.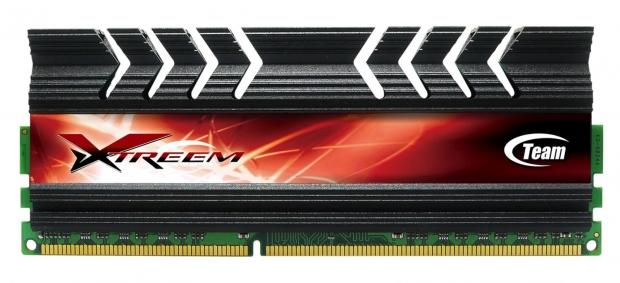 The RAM is compatible with Intel's Z77 chipset and is equipped with the latest XMP v1.3. With this kind of speed, don't exactly expect capacity records. The chips can go up to 8GB by using two 4GB sticks. If you have to have the very fastest, there is nothing that can compete with this RAM as it stands. The full press release is below:
After revealing Xtreem DDR3 2800 CL11 dual-channel memory module ahead of any one in the market, Team Group Inc., one of the leading memory manufacturers in the world, beats everyone else once again by rewriting the history of over-clocking memory market.The limited version of Xtreem DDR3 3000 CL11 designed with higher standard is making the impossible possible!

Team Group, powerful and strong at what we are doing, has always been working every minute to develop over-clocking products that are equipped with higher specifications and speed. Every time a product rolls out in the market, the wows never stop. This time Team Group leads the industry by launching Limited Edition Xtreem DDR3 3000 CL11 which is not only the fastest available. It is about to detonate the explosive desire of all overclocking maniacs. Xtreem DDR3 3000 CL11 is made of specially selected chips from major manufacturers and passes rigorous testing and verification procedures. It is not only compatible with Intel's latest Z77 chipset but also equipped with the latest Intel XMP V1.3. That is a full-scale improvement of quality and performance, a perfect presentation of high clock rate and low timing. The volume can go as high as 8GB Kit (4GBx2). It is a total satisfaction for high-end players' demands for audio/video clips, games and any application that requires extreme calculation performance and large volume of storage, and that gives everyone the thrill of speed never before seen.