The Expendables was an all-out 90s action star lover's wet dream, it featured a bunch of muscled-up, washed-up action stars, together again, kicking ass on the big screen. The Expendables 2 amps this up by putting more stars in it, for longer, and introducing more 90s old-school action.
The Expendables 2 features Sylvester Stallone, Jason Statham, Jet Li, Dolph Lundgren, Terry Crews, Randy Couture, Jean-Claude Van Damme, Chuck Norris, Liam Hemsworth, Bruce Willis, and Arnold Schwarzenegger, all in the same movie. Yes, I'm out of breath too from excitement.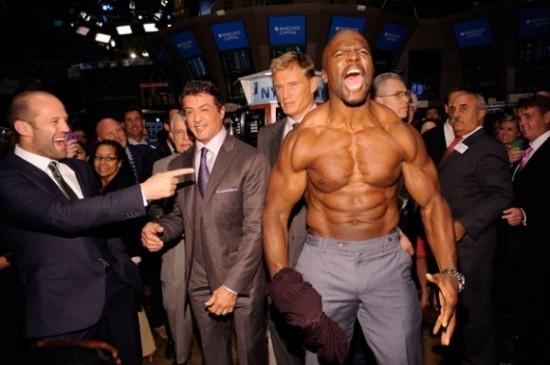 The trailer doesn't show much, but the bit with Willis and Schwarzenegger in the hybrid, bitching, is hilarious. This movie has nothing to do with technology, but what tech fan doesn't want to see a movie like this? It's the opposite of movies like Transformers, and has some great 90s action stars. The Expendables 2 opens on August 17.