Blizzard to take up to 15 percent of Diablo III real-money auction house sales
Blizzard has announced the specific fees of the in-game real money trades in Diablo III.
Published Tue, May 1 2012 5:34 PM CDT
|
Updated Tue, Nov 3 2020 12:28 PM CST
Not everyone is exactly ecstatic about Blizzard offering real money auctions in the upcoming Diablo III game. I, too, see some issues with it, but that is for another article. Claims that Blizzard is trying to cash in on the game's second hand digital market have run rampant since its announcement of the plan last summer.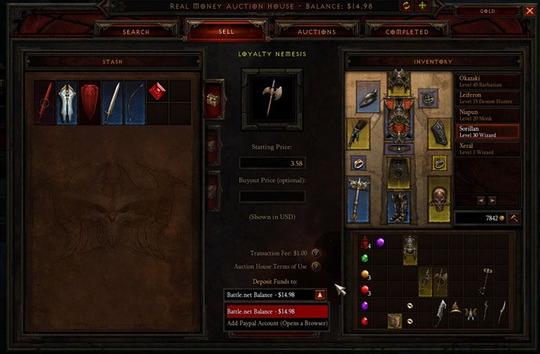 Blizzard will charge a flat $1 fee (or a rough local equivalent) for unique equipment like armor, weapons, or accessories. For common "stackable" commodities, Blizzard will charge 15%. This 15% charge even applies for strictly in-game gold transactions. The hope behind that is that it will stem inflation in the in-game economy.
Players will also get hit with another 15% fee when they try to transfer their funds from their Battle.net account to a third party service such as PayPal. The only way to avoid this is to spend the money on other Blizzard items such as a WoW subscription. The move of Blizzard allowing real money trading and taking a part in it will help stem the grey market of other companies doing the exact same thing. It should improve customer service and reduce scams. More information is available at today's announcement.
Related Tags